United Kingdom, Northampton-based data center operator Node4 has spent £2 million to add 360 racks to three data halls, expanding its estate by 900 square meters. It now has 760 racks across three data halls at its Northampton site, one of four facilities it operates across the UK.
Despite the expansion of its output and power consumption the company has reported a fall in its power usage efectiveness (PUE) ratio, with its latest PUE being estimated at 1.1. The vendor claims it achieved this efficiency improvement with a new cooling regime, replacing chiller-based units with the adoption of hot aisle containment techniques and using adiabatic cooling technology.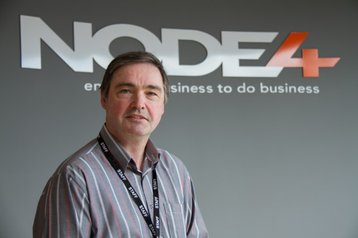 National fiber network just upgraded as well
The new building project will enable 550KW in additional IT load and the expansion is due to complete by May 2016.
Node4, voted European Data Center of The Year in 2011, has data center facilities in Derby, Leeds and Northampton, as well as having private caged areas in Slough and Heathrow data centers. Its support offices are in Reading, Newark and London.
The company recently upgraded its national fiber network with a multi-million pound installation of dense wavelength division multiplexing (DWDM). It has points of presence in Manchester and London and interconnects to major UK carriers.
In July 2015 DCD reported Node4's takeover of London-based cloud provider Premier IT Networks, which specializes in services for the privacy-conscious customers in the legal and charity sectors.
Premier IT Networks is an ISO27001 accredited company and an approved user of the Criminal Justice Secure Email Service. This service allows people working in the Criminal Justice Service and those working to prevent crime — including public, private and voluntary organisations — to secure 'restricted' emails.
The company is also a member of the G-Cloud procurement framework which supplies the public sector with cloud-based products.