Derby data center company Node4 has opened a new office and security operations center (SOC) in Nottingham, as part of a three-year plan to expand its business.
Money makes money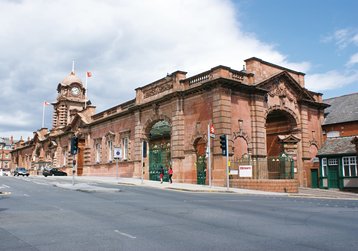 Node4 specializes in end-to-end localized data center services for SME and mid-market organizations across the UK. Launched in 2004, the company has grown rapidly over the past three years, trebling its number of employees and increasing its customer base to 900.
It has data centers in Northampton, Leeds and Nottingham, as well as private space in a Slough facility. Additionally, the company has two points of presence (PoP) in London and Manchester and interconnects to major UK carriers.
Private equity firm Bowmark Capital recently bought a majority stake of the company and its original investor, LDC, has injected extra funds into the company in view of supporting its growth.
The new Nottingham office will eventually employ 50 additional staff; the SOC will serve to support managed security customers, as well as to monitor the company's network operations.
Andrew Gilbert, Node4 CEO said: "We are excited to be continuing our expansion and setting out our proposition for the mid-market. Our end-to-end service offering has helped us win some high value managed services contracts in the last twelve months. We are attracting fast-growing companies who want to outsource their IT infrastructure to a partner they can trust. Our clients are increasingly looking to Node4 as their strategic IT partner, with the complete package of skill-set, service portfolio and service ethos they need to take them on their IT journey."
Gotta do it all 
In 2014, Node4 launched a Disaster Recovery-as-a-Service to complement its IT hosting services, in collaboration with business continuity vendor Zerto. The same year it launched a file sharing app for businesses to share and collaborate on content.
Last year, the company spent £2m ($2.5m) on a 900 sq m (9700 sq ft) expansion in its Northampton facility and upgraded its fiber network in a multi-million pound installation. Newly installed cooling systems knocked down its power usage effectiveness ratio to 1.1; the company also rolled out its managed security service in 2016, and states that it plans to further enhance it later this year.