The CEO of Nokia has resigned, with the head of Finnish energy company Fortum set to take over.
Pekka Lundmark will assume the role in August this year. According to a statement, the change of leadership has been planned for some time.
Nokia's current president and CEO, Rajeev Suri, said that he had earlier told the board that he was considering stepping down, as soon as a successor was named to take his place. Nokia says Suri was involved with the selection process to choose his replacement. He will stay on as an advisor to Nokia's Board until January 1, 2021.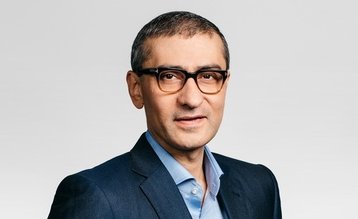 You can't be Surious!
Under Suri's leadership, Nokia became a leading player in telecommunications infrastructure after its $19bn buy-out of Alcatel-Lucent. Its main competitors are Cisco, Qualcomm, Huawei, and Ericsson - with the latter two seen as its main rivals as they also compete in the service provider network market.
The resignation comes after a turbulent few years for Nokia and poor results for the company. Last year, around $7bn was wiped off its market value after Nokia released its financial report on October 24, 2019. This came after the company's board decided to halt the distribution of dividends to bolster its flagging operations in 5G.
Over the past five years, the company has committed itself to expensive buy-outs and acquisitions in a bid to reinforce its own efforts in 5G infrastructure. As a result, the company made a net profit of just €18 million ($20m) on net sales of €23.3bn ($25.8bn) in its most recent fiscal year; cutting dividends, and pumping money into 5G development.
More than they can chew
Under Suri, Nokia made a lot of acquisitions, with five purchases in 2016 alone. The Alcatel-Lucent acquisition hit Nokia particularly hard, with Suri's 2019 end of year statement revealing the company was having difficulties absorbing Alcatel.
However, the move pushed Nokia into the top spot among telecom vendors globally, as opposed to the top four as before the takeover.
"Over the last three years, we had to deal with an overlap of our portfolio between Alcatel-Lucent and Nokia," Suri admitted in an interview with Bloomberg in October 2019.
"Of course, that meant that we had more work to do than others because we had to migrate all of the former Alcatel-Lucent radio products to the Nokia products."
Suri justified the acquisition saying Nokia needed an "end-to-end" product portfolio to satisfy customers. Nokia's share price has more than halved since Alcatel-Lucent's takeover was announced.
Nokia's Lundmark decision
Lundmark is now leaving Fortum, a state-owned energy company based out of Espoo in Finland.
"I leave Fortum with a heavy heart as the company and the whole European energy market are at an extremely interesting point," he said in a statement. "However, the opportunity that I was offered was too attractive to pass. I want to thank Fortum's board of directors for their trust, and my team and all Fortum employees.
"Together we have achieved so much. Fortum is now well-positioned to drive forward the European energy transition. I know this work will continue relentlessly in the future."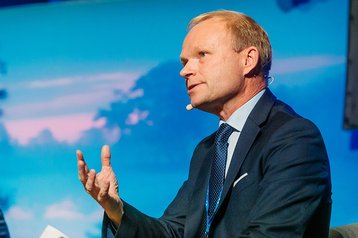 Transition to 5G
Leading the market on telecommunications vending, Nokia has in recent years enjoyed pole position on many global markets. However, rising demands for new 5G deployments have made the transition a tediously expensive one.
Decades of consolidating its position as a global vendor in IT has made Nokia subject to keeping up its legacy supply chain.
In short, Nokia's been juggling the supplying of 4G, 3G, and even 2G tech. Meanwhile, its competitors have been focusing lesser so on such legacy chains as opposed to 5G which is forcing Nokia to pay more to gain ground in 5G. However, its fifth generational tech has been less than lackluster.
In South Korea, for example, trouble hit the company's rollout of 5G infrastructure.
Finnish 3rd place in South Korea
Helping Korea Telecom, LG U+, and South Korea Telecom, Nokia's job was to provide the hardware necessary to implement a mass 5G deployment.
Unfortunately, the supply chains broke down, equipment deliveries arrived late; if at all, and the quality of such hardware was apparently so poor that telcos shifted suppliers to rivals Ericsson, and Samsung.
According to Business Korea, KT reportedly built 65 percent of its base stations in Chungchung provinces with kit from Samsung and used Nokia products for the remaining 35 percent due to its low quality.
Nokia's blunder even resulted in its name being scrubbed from the list of Korean 5G providers.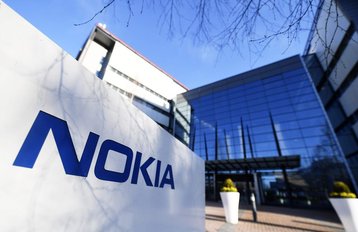 Hyvästi
"Pekka is the right person to lead Nokia in the coming years," said Sari Baldauf, Nokia board vice chair and chair nominee.
"I look forward to working closely with him and Nokia's leadership team to build an even stronger company, one well-positioned for the future."
He added: "I would also like to extend my personal thanks to Rajeev. He has been at the heart of a dramatic transformation of Nokia into one of the top players in the telecommunications infrastructure industry.
"His time at Nokia has been characterized by significant achievements, a relentless customer focus and a clear commitment to building a company culture based on both performance and respect.
"Rajeev leaves Nokia with my gratitude and appreciation for all he has done for the company."