The US National Security Agency (NSA) apparently pays local law enforcement to keep an eye on its data centers - even though such facilities have their own dedicated security detail.
The NSA confirmed this practice after a local Fox News station revealed it was spending around $1m a year to have a Higway Patrol car parked outside one of its data centers near Bluffdale, Utah.
"NSA routinely partners with federal, state, and local emergency responders at domestic locations. For a variety of operational security reasons, NSA does not disclose the full range of these relationships," said the agency in a statement.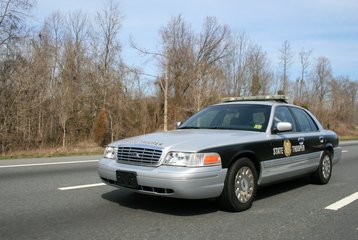 Police presence
According to Fox Salt Lake City, NSA paid the Utah Department of Public Safety up to $50 an hour for establishing a "perimeter presence" around its data center. The site in Bluffdale has a history of protests being staged by organizations like Greenpeace and the Electronic Frontier Foundation. Its massive water requirements - Utah is the second-driest state in the country - are also a source of ongoing controversy.
It is understood that the arrangement is not a security contract. Under its terms, NSA covers all of the expenses incurred by the Department - which means the taxpayer is still footing the bill.
"The National Security Agency takes responsible measures to ensure the security of our workforce. Operating cooperatively with local law enforcement where our facilities are located is an absolute priority to ensure safety for the community as well," said the statement: "There was no particular incident that precipitated this arrangement."
Following revelations of mass surveillance opertations conducted by the NSA, the organization is unlikely to be voted the American public's favourite government agency. We can only guess that the police presence is meant to serve as a psychological deterrent, intended to stop activists from vandalizing the property.