NTT Communications and NTT DATA, two subsidiaries of the largest telecommunications company in the world, have announced plans to collaborate with Pivotal on delivery of cloud-native applications.
The initiative will include the development and joint testing of software for NTT's OpenStack-based cloud platform, using Pivotal Cloud Foundry toolset.
The partners will also work with Intel to squeeze more power from the Xeon processors on which NTT's infrastructure is built.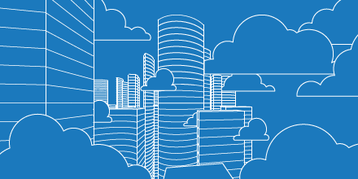 Division of labor
NTT Com and NTT DATA are subsidiaries of Nippon Telegraph and Telephone Corporation, the largest telecommunications company in the world in terms of revenue. It was established by the Japanese government in 1952, and around a third of its shares are still owned by the state.
Today, NTT Com runs a network of more than 130 data centers worldwide, serving 196 countries and regions.
Following the announcement, the company will work with Pivotal to expand the functionality of its hosted private and public cloud services. Pivotal was established in 2013 to commercialize the open source Cloud Foundry project, originally developed at Google as 'project B29'. The Platform-as-a-Service supports the full software lifecycle for cloud apps, from initial development to deployment.
Adopting Pivotal Cloud Foundry will enable NTT Com to provide a cloud-native collaboration framework that supports third-party applications and services.
Meanwhile NTT DATA will deliver cloud-native integration services for IoT and digital marketing by leveraging the cloud platform, APIs and micro services.
As part of the agreement, the companies will establish a joint training center where business users can learn about cloud-native technologies, agile development practices and DevOps.