NTT has launched a new data center campus in Berlin, Germany.
NTT Ltd.'s Global Data Centers division this week announced the new Berlin 2 location has gone live.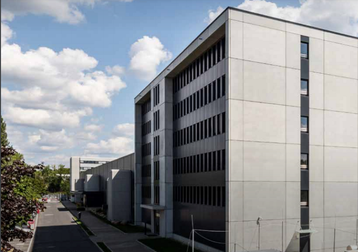 The site, at Lankwitzer Strasse 45-47, includes two data centers in the first construction phase, providing an initial IT capacity of 24MW on a data center area of almost 10,000 sqm (107,650 sqm).
"The heart of the digital economy and society beats in data centers. If we want to successfully implement the German government's digital strategy, we urgently need data centers like these. At the same time, a location here in Germany guarantees companies their digital sovereignty, i.e. the greatest possible control over the IT systems and data used," said Florian Winkler, Chief Executive Officer at NTT Global Data Centers in EMEA.
Winkler added the company is planning for the next phase of deployment; when completed, Berlin 2's C and D buildings will have a maximum IT capacity of 48MW and 19,200 sqm of data center space.
NTT said is working with partners Investa and GASAG to develop what it believes to be the largest district heating heat reuse project in Germany, and aims to use heat from the data center to warm 'many buildings in Berlin' within the neighboring Marienpark and supply them with hot water in the future.
At the beginning, the new campus will provide approx. 2MW of thermal power all year round to supply almost 1,000 modern single-family homes. In future, the company aims to provide a further total of up to 10MW of thermal power.
"NTT's new data center location is not only a huge gain for digitization in Berlin, but also offers immense potential for the city's energy supply. Together with our partner Investa, we are using the waste heat generated for a sustainable energy solution in Marienpark. The additional waste heat potential offers the opportunity to supply many more commercial and residential buildings with sustainable heat in the future and to make a significant contribution to decarbonization in Berlin," said Georg Friedrichs, CEO GASAG.