Nvidia plans to acquire networking software company Cumulus Networks for an undisclosed sum.
The announcement comes just a week after the GPU company's $6.9bn acquisition of networking firm Mellanox received regulatory approval and became official.
The networking company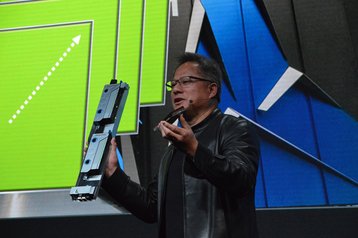 Since its founding in 2010, Cumulus has raised $134m in outside funding. The company's operating system for network switches, Cumulus Linux, is supported by more than 100 hardware platforms, including Nvidia's Mellanox Spectrum switches.
"Nvidia's approach to creating both the hardware and software for accelerated computing expands deeper into networking software with Cumulus," Mellanox VP of ethernet switches, Amit Katz, said in a blog post.
"The ability to innovate across the entire technology stack will help us deliver performance at scale for the accelerated, software-defined data center."
Katz added: "With Cumulus, Nvidia can innovate and optimize across the entire networking stack from chips and systems to software including analytics like Cumulus NetQ, delivering great performance and value to customers. This open networking platform is extensible and allows enterprise and cloud-scale data centers full control over their operations."
More details are likely to be announced by CEO Jensen Huang during his GTC 2020 keynote on May 14.