GPU giant Nvidia quietly acquired artificial intelligence startup OmniML in February.
OmniML focuses on miniaturizing machine learning applications - including large language models - so that they can run on Edge devices. The acquisition was first reported by The Information.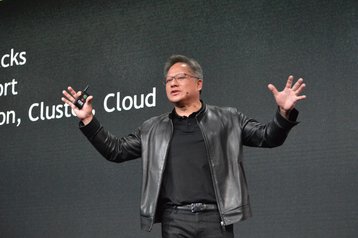 "AI is so big today that Edge devices aren't equipped to handle its computational power," OmniML co-founder and CEO Di Wu said when the company raised $10 million last year.
"That doesn't have to be the case. Our ML model compression addresses the gap between AI applications and Edge devices, increasing the devices' potential and allowing for hardware-aware AI that is faster, more accurate, cost effective, and easy to implement for anyone, on diverse hardware platforms."
The company announced a partnership with Intel just a month before it was acquired. It is not known if the plans have been scrapped following Nvidia's acquisition, but OmniML was planning to optimize machine learning models for Intel platforms.
While Nvidia dominates the AI training market for data centers with its GPUs, the Edge market remains up for grabs - with numerous competitors looking to become the sector's market leader.
In addition to industry heavyweights like Intel, Qualcomm, and Nvidia, a plethora of startups have launched Edge AI chip products, including SiMa.ai, Hailo, Mythic, and Roviero.