The Finnish Center for Artificial Intelligence (FCAI) and Nvidia have partnered to establish the Nnidia AI Technology Center (NVAITC).
The new center's purpose is to aid researchers to develop AI applications such as in healthcare or smart cities.
NVAITC will open in June 2020 and Nvidia has said it will be equipping the center with the necessary hardware to get started, such as GPUs and AI software. Nvidia's GPUs will be needed for AI training and inference.
The FCAI is a community of experts in the field of neural networks and is coordinated by researchers at Aalto University, the University of Helsinki, and the VTT Technical Research Center of Finland.
This is not the first such centre: previous NVAITCs have been established in Luxembourg and Italy as well as in several Asian countries.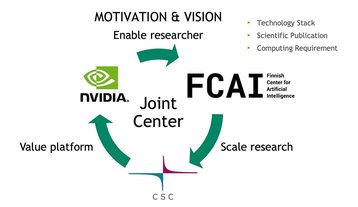 Supercomputer backing
The Finnish IT Center for Science (CSC) is also collaborating, supplying AI researchers access to its HPCs at the Kajaani data center.
This data center has been reported on in the past by DCD. Recently, the CSC announced it was to install a district heating system at the facility to make use of its waste heat.
The Kajaani data center is home to several supercomputers and will be hosting LUMI, a pre-exascale HPC. LUMI will be online in 2021 and is one of a number of systems across Europe serving as a stepping stone before an eventual exascale supercomputer.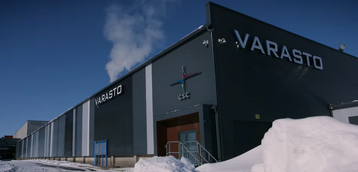 GPU for AI solutions
Professor Keijo Heljanko from FCAI, said: "Artificial intelligence can be applied to almost any industry or area of research.
"However, achieving scientific breakthroughs may require the processing of such large datasets that, without the support offered by the NVAITC, researchers would be unable to complete their work. As a hardware provider, NVIDIA has in-depth expertise in GPU-based systems, which all AI researchers have not yet access to."
Simon See, senior director of NVAITC at NVIDIA, said: "Scientists, researchers, and businesses worldwide rely on NVIDIA's AI computing platform to harness the power of artificial intelligence.
"Through this cooperation with FCAI, we are able to boost AI research in Finland and better support local scientists already doing great work in the field."