After nearing the $1 trillion mark late last week, Nvidia has broken the rare milestone following a slew of announcements at this year's Computex.
Nvidia is the first chip company to hit the valuation, and is the fifth publicly traded US company to be worth a trillion or more.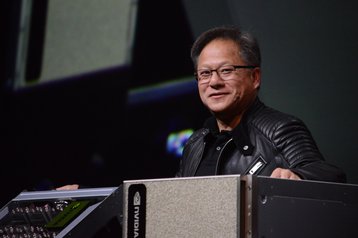 The company surged more than 25 percent on Thursday after forecasting $11 billion in sales for the second quarter due to demand for its servers to power the next wave of AI.
That was well above analyst expectations of $7.17bn, causing Nvidia to add nearly $300 billion in market capitalization in less than a day.
"The computer industry is going through two simultaneous transitions — accelerated computing and generative AI," Jensen Huang, Nvidia's CEO, said last week.
"A trillion dollars of installed global data center infrastructure will transition from general-purpose to accelerated computing as companies race to apply generative AI into every product, service, and business process."