An outage and IT error on Tuesday, January 24, at the New York Stock Exchange caused thousands of trades to be canceled and huge swings in blue-chip stocks.
The problem was blamed on human error, with an NYSE employee failing to properly shut down a disaster recovery system.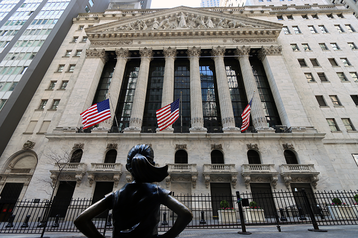 The issue led to 84 major stocks seeing their valuation drastically drop or grow, until they hit limits designed to stop securities from trading at extreme prices.
81 stocks had short-selling restrictions applied due to the glitch, with Morgan Stanley and Snap impacted.
The day after the incident, the exchange said it would have to cancel more than 4,300 trades in 251 different stocks.
The NYSE blamed the issue on a manual error with its disaster recovery configuration.
The Business Times reports that the system connecting to the Chicago-based backup data center is meant to be manually turned on and off when the market closes.
But an employee failed to turn it off properly, leaving the backup system running. At 9:30am, the system skipped the day's opening auctions that set prices and caused turmoil.
The Securities and Exchange Commission is looking into the incident. It introduced rules in 2014 that gives it the power to punish exchanges for technological mishaps.
Four years later, the NYSE became the first exchange to be fined under the new rules.