Local officials in Franklin County, Tennessee have denied a zoning request that would have paved the way for a new cryptomine data center .
The Franklin County Commission this week denied a rezoning request that would have allowed a data center to be built outside the Tullahoma city limits.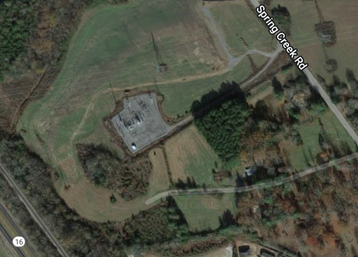 First reported by the Herald Chronicle, the Tullahoma Utilities Authority had requested that 9.12 acres at 6945 Spring Creek Road be rezoned from an R-2 general residential district to a C-1 commercial restricted district to allow the data center.
Brian Skelton, TUA general manager, and Todd Napier, director of site acquisition for Red Dog Technologies LLC, a Tennessee-based Bitcoin mining company said the facility would have been used for 'cryptography to mine cryptocurrencies'; the facility would have required 35MW of power.
In addition to increased electricity sales, Napier said the data center would cost $70 million and would generate $2 million in property taxes for Franklin County over 10 years — about $200,000 a year.
No commissioners motioned to approve the request. Several residents spoke against the proposals, wary of the potential noise pollution.
Elsewhere in Tennessee, Red Dog is having issues with an existing faiclity. In Limestone, Washington County, a judge ruled the company's Bitcoin operations on property owned by BrightRidge do not conform with the proper use allowed under local zoning laws, with the judge deciding the operations at 144 Bailey Road adjacent to a local substation do not meet the definition of a public utility. The facility has remained open amid an appeal.
"It looks like a German POW camp," Kent Harris, a Washington County commissioner said of the Limestone Bitcoin mine. "I have never regretted a vote like this one. I sure wish I could take it back. We thought it was a data center going in there," Harris said, noting that the zoning application had mentioned a "blockchain data center."
The company's Limestone operations are also subject to a lawsuit from residents. In August 2021, the company was sued by a nearby property owner claiming noise from the mine creates a nuisance that "unreasonably interferes" with the "use and enjoyment" of their own property.
Washington County commissioners have reportedly blocked attempts by BrightRidge and Red Dog to open a second cryptomine in the area.
The suit requests Red Dog shut down operations and pay personal damages fees, as well as compensate owners for decreased property values. The case is reportedly ongoing.
Red Dog said in court documents that it had informed Washington County commissioners that it was using the site for Bitcoin mining and that it has spent $600,000 on noise mitigation. The company also said in court documents that it would face a loss of $36 million over the next 18 months if the mine is forced to close.
Red Dog is seemingly owned by Griid Infrastructure LLC, a company that is aiming to go public via a $3.3 billion SPAC merger with Adit EdTech Acquisition Corp. later this year. Ohio-based Griid says it has three US-based facilities and planned mining capacity of 734MW operational by 2023.
More in Construction & Site Selection