OneWeb has confirmed the successful deployment of 36 satellites as part of its plans to provide broadband Internet connectivity across the globe, following a launch yesterday.
It means that OneWeb has launched all 618 satellites in this constellation, with this its third launch this year and 18th in total.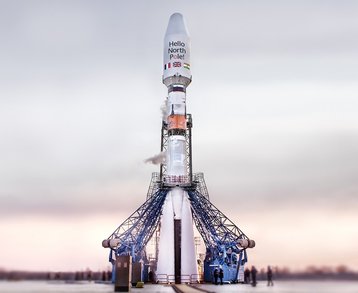 The last launch took place in Sriharikota, India, and was launched by NewSpace India Limited (NSIL) from the Satish Dhawan Space Centre (SDSC-SHAR).
Taking off at 9:00am local time yesterday (March 26), OneWeb's satellites separated successfully from the rocket and were dispensed in nine phases over a period of 1 hour and 14 minutes, noted the company.
"This is the most significant milestone in the history of OneWeb, as we reach the satellites needed for global coverage," said Neil Masterson, chief executive of OneWeb.
"Over several years we have remained focused on our commitment to deliver coverage solutions for the customers and communities that need it most. With today's satellite deployment, facilitated by our expert team and our partners at ISRO and NSIL, we are realizing this central ambition."
OneWeb has worked with a number of companies as part of its plans to provide global Internet broadband coverage.
The LEO satellite firm has previously signed distribution deals with SpaceX, Airbus, Hughes, Peraton, AT&T, BT, SoftBank, Rock Networks, MOL, Alaska Communications, Galaxy Broadband, Pacific Dataport, Neom, Vocus, Field Solutions Holdings (FSG), HCIPL, Marlink, Clarus Networks, Eclipse, and Tampnet.
Its constellation design calls for 588 satellites for global coverage, while additional satellites are planned for resiliency and redundancy, said the firm.
OneWeb confirmed that it will be ready to roll out global coverage by the end of the year.
It's some turnaround for the firm, which filed for bankruptcy only three years ago, caused in part by the Covid-19 pandemic.
The company was saved by the UK government and Indian telecom tycoon Sunil Mittal's Bharti Group in July 2020, with both pumping in $500 million each as part of a consortium, before Bharti invested an additional $500m in June 2021.
Other investors have included South Korean ICT firm Hanwha Systems, which invested $300m into OneWeb in August 2021, plus French satellite operator Eutelsat, which agreed to merge with OneWeb last year after it upped its stake in the company to 50 percent. The merger still requires regulatory approval and backing from shareholders.
Last week, OneWeb confirmed it has "moved on" from hopes that it may see the 36 satellites held by Russia be returned to the company.
Speaking at the Satellite 2023 event earlier this month, OneWeb CEO Neil Masterson said that the company has largely given up on retrieving 36 satellites currently held by Roscosmos at a launch site in Kazakhstan.
OneWeb had been due to launch 36 satellites in March 2022 via a Soyuz rocket from a Russian-owned launchpad in Baikonur, Kazakhstan. But, in the wake of Russia's invasion of Ukraine, Russian space agency Roscosmos said it was limiting access to its Soyuz rockets – the type used by OneWeb's original launch partner Arianespace. The agency then demanded the UK government divest its stake in OneWeb.