The Open Compute Project Foundation (OCP) has teamed up with the JEDEC Solid State Technology Association to set up a standard for chiplet design.
The two standards bodies are developing the Chip Data Exchange Markup Language (CDXML) specification as a common language on the electrical, mechanical and thermal exchange standards between chiplets.
OCP was founded by Facebook to drive open source hardware innovation in the data center ecosystem. JEDEC is an independent semiconductor engineering trade organization and standardization body featuring many of the world's largest chip companies.
Chiplets are tiny integrated circuits with specialized functions, which can be combined to make larger integrated circuits.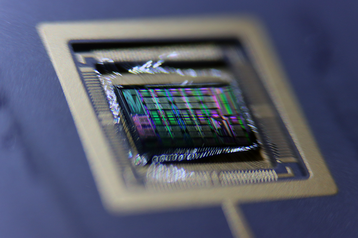 The partnership will take the existing OCP CDXML and standardize chiplet part descriptions so that it can become part of JEDEC JEP30: Part Model Guidelines for use with today's EDA tools.
The updated JEDEC standard will be published this year, allowing chiplet builders to provide electronically a standardized chiplet part description to their customers. This should make it easier to create a System in Package (SiP) design and build using chiplets.
The description will include information such as chiplet thermal properties, physical and mechanical requirements, behavior specifications, power and signal integrity properties, testing the chiplet in package, and security parameters.
"One of the key efforts at the OCP is centered around the need for specialized computation for AI and ML workloads driving the need for specialized silicon," Cliff Grossner, Ph.D., VP market intelligence & innovation at OCP, said.
"To deliver on the need for specialized silicon while enabling a rapid pace of innovation, we believe a new open chiplet economy with a low barrier to entry is needed and will require collaboration and standardizations on multiple dimensions, ensuring that companies are able to interact in an open efficient and scalable manner. The OCP has been investing in being a catalyst for an open chiplet economy for several years through its Open Domain Specific Architecture (ODSA) Project and are pleased to establish this alliance with JEDEC to allow work done in ODSA to become part of a global international standard that advances the industry."
John Kelly, JEDEC president, added: "JEDEC is delighted to collaborate with the OCP to support our common goal to provide standards that serve the industry and move the market forward/ JEDEC and the OCP are united in our belief that standards developed in an open community and industry collaboration are essential to help foster efficient markets."