Cloud provider Mirantis has won $100 million of investment led by Intel, with which it plans to continue bulding enterprise and public cloud use of the OpenStack open source cloud platform. 
Intel has been a long term investor in Mirantis, and plans to collaborate with the firm on building enterprise features in Mirantis' distribution of OpenStack. The new $100 million investment follows a previous (Series B) $100 million funding round in October 2014 and, this time, includes new investor Goldman Sachs along with existing investors Intel, August Capital, Insight Venture Partners, Ericsson, Sapphire Ventures (formerly SAP Ventures) and WestSummit Capital.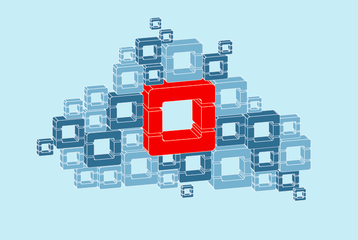 OpenStack initiative 
The OpenStack cloud platform was launched by Rackspace and Nasa in 2010, and has become the fifth most popular cloud platform, according to Forrester research.
The $100 million raised last October was the largest Series B investment in open source history, according to Intel, and large Mirantis customers include Ericsson who signed a $30 million contract for OpenStack software in 2014.
Mirantis has branched out into hardware appliances with partners Dell and Juniper in 2015.
"With Intel as our partner, we'll show the world that open design, open development and open licensing is the future of cloud infrastructure software," said Alex Freedland, co-founder and president of Mirantis.
"Our investment in Mirantis is the next step in bringing open cloud infrastructure to the entire industry as part of Intel's 'Cloud for All' initiative," said Diane Bryant, senior vice president and general manager for Intel's data center group.  
Intel will contribute help in improving OpenStack performance at scale, storage, network integration and support for big data.