An executive from Oracle's managed cloud services division has tendered his resignation in response to last week's meeting between the company's co-CEO Safra Catz and Donald Trump. The meeting saw Catz appointed to the President-elect's transition team.
Earlier this month, a senior content strategist at IBM publicly resigned after the company's CEO courted Trump, but the reaction to tech firms working with the upcoming leader has been mostly muted.
Hating hating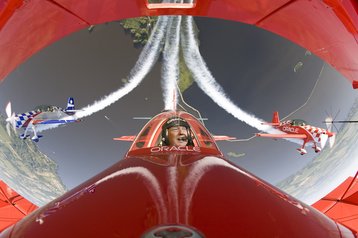 "Trump stokes fear, hatred and violence toward people of color, Muslims and immigrants. It is well-known that hate crimes are surging as he has provided license for this ignorance-based expression of malice," George A. Polisner, who was a director at Oracle for 11 years, said in a resignation letter.
He continued: "I began with Oracle in 1993 and was proud to work among some of the best software development and operations engineers in the world.
"I've made significant contributions to Oracle along the way in my various roles ranging from consulting, product development, customer advocacy, program management and now in Cloud.
"I am not with President-elect Trump and I am not here to help him in any way. In fact –when his policies border on the unconstitutional, the criminal and the morally unjust –I am here to oppose him in every possible and legal way.
"Therefore I must resign from this once great company."
Polisner, who was also Oregon's chairperson for the Democratic Coalition Against Trump, is somewhat of an outlier.
He set up a petition titled 'Employees of Oracle Corporation say: "Donald Trump is Not Who We Are",' for Oracle employees to sign (although anyone could sign it) that has attracted just over 100 signatures. A similar IBM petition has seen equally few signatories.
Oracle has also become one of the few tech companies not to voice objections to building a 'Muslim Database' if asked by the Trump administration.