Oracle has announced details for a number of new cloud regions it plans to deploy over the next year.
The company said it plans to have at least 44 cloud regions by the end of 2022. Oracle opened its 30th region earlier this year and said it wants to have 38 facilities available by the end of this year, having previously aimed to have 36 by mid-2021.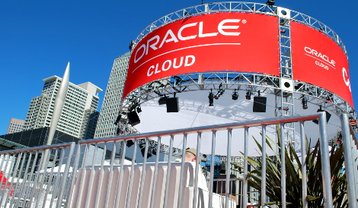 Over the next year, Oracle said it will open 14 cloud regions with new locations across Europe, the Middle East, Asia Pacific, and Latin America.
Upcoming cloud regions include Milan, Italy; Stockholm, Sweden; Marseilles, France; Spain; Singapore; Johannesburg, South Africa; Jerusalem, Israel; Mexico; and Colombia.
Additional second regions will open in Abu Dhabi, UAE; Saudi Arabia; France; Israel; and Chile.
"Oracle Cloud Infrastructure has seen stellar growth over the past year," said Clay Magouyrk, executive vice president, Oracle Cloud Infrastructure. "We've introduced several hundred new cloud services and features and are continuing to see organizations from around the world increasingly turn to OCI to run their most mission-critical workloads in the cloud. With the additional cloud regions, even more organizations will be able to use our cloud services to support their growth and overall success."
Plans for new or further developments in South Africa, UAE, Saudi Arabia, Italy, Sweden, France, Singapore, Mexico, and Israel had previously been announced by the company or disclosed in the press. Today's announcement provides more details on which cities facilities will be located in as well as a number of newly-announced debut locations and second facilities.