Oracle has announced that it will launch its second cloud region in South Korea later this month, exactly a year after its first Generation 2 cloud region quietly went live in May last year.
This launch is part of the company's aggressive plans to operate a substantial number of Generation 2 Cloud regions globally by the end of 2020. In October last year, Oracle had 16 cloud regions globally; the goal is to have 36 of these cloud regions by the end of 2020.
Not all regions are equal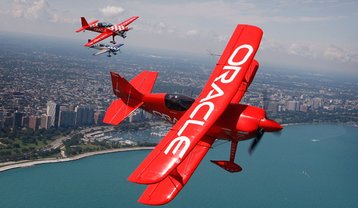 Located in Chuncheon, about 50 miles (80km) from Seoul, the second cloud region will give cloud users in South Korea the ability to run both primary and disaster recovery capacity for their critical production workloads within the country, says Vinay Shivagange Chandrashekar, a senior director of product management.
"Our customers tell us that the availability benefits of multiple availability domains in a given country are not enough. They've asked us for true disaster recovery options in-country, which we are giving them," he wrote in a blog post.
While Chandrashekar talked about the value of multiple availability domains, Oracle documentation shows that the current Seoul region has only one "availability domain" at the moment. In fact, it looks very much as if this is the announcement of a second data center. The company will presumably build up additional availability domains – which do not share infrastructure such as power or cooling, at a later date - and the new region should at least add one more such domain.
Oracle is clearly lagging the public cloud giants Amazon Cloud Services (AWS), Microsoft Azure and Google Cloud, on the issue of availability zones. Google Cloud currently has 23 regions and 70 zones, with most regions already having three zones. Google Cloud Jakarta is scheduled to go live with three zones at launch. AWS has 24 regions, each with multiple zones. Microsoft Azure has 58 regions - although definitions of a region vary.
As Oracle transforms its operations, it laid off hundreds around the world early last year, and almost a thousand more in China according to reports last week. However, as we reported late last year, it also plans to hire 2,000 people for its cloud platform.
South Korea has not been immune from this - the company reportedly laid off 400 workers out of a total workforce of 1100 in the country in 2019, a cut which came only shortly after workers ended a 500 day strike for union recognition.