Oracle and Latin America telco Claro are partnering around Oracle Cloud in Colombia.
The two companies this week announced a partnership to jointly offer Oracle Cloud Infrastructure (OCI) services to public and private sector organizations and enterprises in Colombia.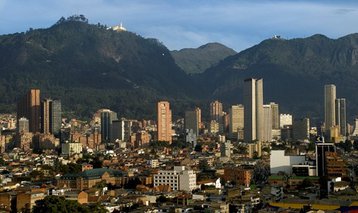 The telco, owned by Mexican group América Móvil, will become the host partner for the first Oracle Cloud region in Colombia and also offer OCI services to customers. Claro operates three data centers in the country, in Bogota and Medellin.
Claro will also migrate more than 100 on-premises servers running mission-critical workloads to OCI with the aim of improving its customer service and billings processes.
"We've reached another milestone in Colombia by hosting Oracle's first public cloud region in the country. With this, we continue to support the modernization of organizations in the public and private sector with a comprehensive and differentiated portfolio. Oracle chose our Triara Data Center, certified with ICREA 5, that complies with the highest security standards so that local businesses have access to database services and middleware applications from one of the leading cloud providers in the market," said Carlos Zenteno, CEO of Claro Colombia.
Oracle opened its 39th cloud region in Querétaro, Mexico, last month, following a new South African region in Johannesburg and a second French region in Paris earlier this year. Across Latin America, it currently operates two regions in Brazil and one in Chile.
The company plans to have at least 44 cloud regions by the end of 2022; the firm has previously said it will open its first regions in Colombia and Spain – the latter in a Telefónica facility in Madrid – this year, with additional second regions due to open in Saudi Arabia, Israel, and Chile. The company has also opened a dedicated facility in Texas for TikTok's US operations and is planning further sovereign cloud regions in Spain and Germany in 2023.
"Partnering with Claro accelerates the technology modernization of businesses and consumers across Latin America. Our collaboration with Claro will also accelerate cloud adoption, stimulate economic recovery, and spur competitiveness in these countries," said Germán Borromei, managing director, Oracle Colombia and Ecuador.
The company recently signed Vodafone as a customer for its on-premise OCI Dedicated Region service.
Today's news comes shortly after The Information reported Oracle was discussing a $1 billion cost-cutting initiative that would include thousands of layoffs.