Orange Business Services, the enterprise arm of the French mobile connectivity giant, is planning to launch a public cloud environment aimed at large international corporations.
The offering, based on hardware from Huawei and software from OpenStack, includes not just infrastructure but also consulting, integration and managed services.
It will be launched in Western Europe and Southeast Asia in April, followed by the US in October. In 2018, the service will be introduced to the Middle East and Africa.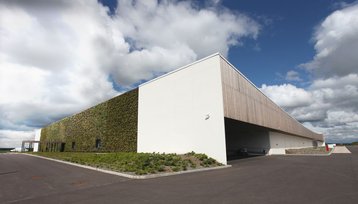 The Orange cloud
Orange Business Services is headquartered in Paris and serves customers across 220 countries. It leases data center space in Europe, the US and Asia, and runs its own high-end facility in Normandy, France.
The company previously offered private cloud services, and has now decided to put public infrastructure on its menu.
With this new service, Orange aims to help multinational corporations migrate their legacy enterprise applications to the cloud and ensure that their infrastructure and applications are available in all geographic regions in which they need to be hosted, in accordance with local data protection rules.
"Our customers have a genuine need for an international public cloud offering that will allow them to adapt to the uses imposed by new technologies and meet the challenges of transforming their IT services on a global scale," said Philippe Laplane, director of Orange Cloud for Business, Orange Business Services.
"To continue to support them, it is essential for us to have the best technology, combined with the highest levels of security and services that can meet the challenges of both digital transformation and international development. By collaborating with Huawei's OpenStack experts, we are providing a secure and flexible platform built on an open architecture which will enable seamless end-to-end services, less vulnerability to tie in and ultimately more choice."