Orbits Edge, a company looking to build 'data centers in space,' has signed a launch agreement with rocket company Vaya Space.
Vaya Space this week announced that it has entered into a 'long-term, exclusive launch agreement' with Orbits Edge. Terms of the deal were not disclosed.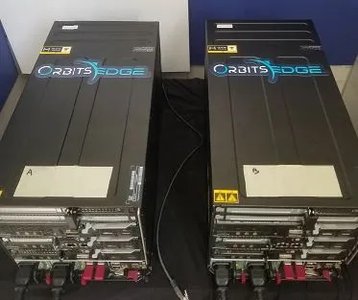 Orbits Edge has partnered with Hewlett Packard Enterprise, AWS, Nvidia, Red Hat, and Milky Way Economy to develop a satellite bus that can host severs in racks, creating 'data centers' that can be launched into Low Earth Orbit (LEO).
Jack Blood, chief commercial officer for Vaya Space, said: "Vaya has gained strong momentum over the past quarter, leapfrogging many of our earlier competitors that approached the space sector with legacy technology. This is the third major agreement we've announced in as many months, as satellite providers have increasingly turned to us to meet their launch needs. We look forward to supporting Orbits Edge as they deploy their new and innovative technology for above-the-cloud, in-space computing."
Founded in 2017 as Rocket Crafters, Vaya Space is planning to launch its first STAR-3D vortex hybrid engine rocket in 2023. The rocket utilizes 3D printed fuel grains created from recycled thermoplastics. The company has previously signed launch contracts with Alya Nanosatellites Constellation E.O and All2Space.
Orbits Edge aims to develop data centers in space to process more data in orbit. It hopes to communicate with other satellites, such as Earth Observation satellites, to collect and process their data and send it directly to end-users without the need for pre-precessing in a terrestrial facility.
Its SatFrame is a proprietary solar-powered satellite bus designed to house computing hardware; the current 445-frame will house 5U of 19-inch-wide servers. The initial SatFrame mission will support an 18-inch deep server system, but the company aims to expand to fit full-size 36-inch deep hardware.
HPE signed an OEM agreement with Orbits Edge in 2019 which will see the SatFrame host HPE Edgeline EL8000 Converged Edge Systems. The company previously said it hoped to launch in late 2021.
The company is planning the Astraeus data center constellation to process and analyze data being created in-orbit, but hasn't shared many details about its scope yet.