OVHcloud has appointed Stéphanie Besnier as chief financial officer.
OVHcloud is the largest European cloud player and is seen as a local champion. Besnier joins OVHcloud from Agence des Participations de l'Etat, the agency which manages the French government's strategic shareholdings, where she is currently deputy CEO.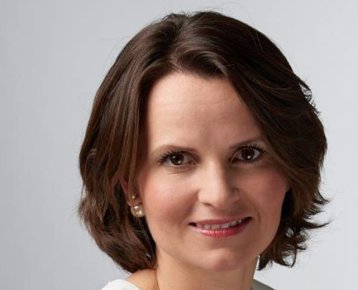 OVHcloud is viewed by European authorities as a local alternative for dominant cloud players, US-based AWS, Azure and Google, and China's Alibaba. However, it has less than two percent of the market, according to Synergy Research. European cloud providers are growing, but are continuing to lose market share, says Synergy.
The company recently had a €200 million (US$216.5m) loan from the European Investment Bank to develop its role as a European cloud platform. It has also benefited from French government initiatives including a €1.8 billion program (US$1.95bn) for cloud research, announced in 2021,
Besnier started work in 2001 at French bank BNP Paribas' London office, and then held various positions in the French Ministry of Economy and Finance, before moving to work at investment firm Wendel from 2008 to 2021, contributing to various big investments such as Deutsch Connectors, Constantia Flexibles, IHS Towers and Bureau Veritas.
She became deputy CEO of the French government's investment body in 2021 and has served as a board member for companies including Orange and Engie.
She will transfer to OVHcloud during the early part of 2023, and oversee the company's financial performance.
"We are delighted to welcome Stéphanie to OVHcloud," said Michel Paulin, OVHcloud CEO. "Her outstanding track record in finance and investment will be a great asset to us in continuing to develop the Group at a fast pace and in successfully executing our strategic plan."
OVHcloud floated on the French stock market in 2021. Its shares declined by 48 percent by October 2022, but have recovered since then. As the CFO announcement emerged, OVHcloud reported its first quarter results, with revenue up 15.4 percent from the first quarter of 2022.