Ozark Fiber has acquired Missouri Telecom's (MT) Internet and voice business for residential and SMB businesses in Monett, Missouri.
The company has snapped up the assets from MT in a move that will expand the company's operations across the state, in which it is also based.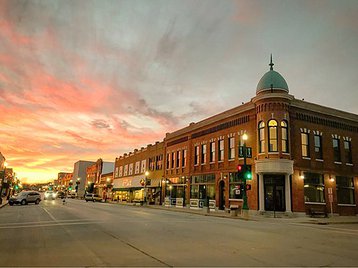 The terms of the transaction have not been announced.
"We are excited to be able to offer enhanced speeds and reliability, and to expand on the relationships that Missouri Telecom has built, as we transition customers over to our new, state-of-the-art fiber network and platforms," said Jason Ross, President of Ozark Fiber.
Customers of MT are set to transition over to Ozark Fiber's network and voice platforms during Q2 2023.
Meanwhile, Ozark began construction of its high-speed fiber-optic network in Monett last September and is set to launch services in the first quarter of this year.
The company claims that it will launch with speeds of up to 2Gbps, while pushing closer to 10Gbps in the future.
According to the firm, its fiber service offers symmetrical Internet speeds, which can better navigate against network congestion, and enable future high-bandwidth technologies and services.
Customers of Ozark will be able to use its "Managed WiFi" service as well, which allows them to connect and manage their wireless devices on the network.