Pantheon Infrastructure PLC (PINT) this week announced it has agreed to invest $34.7 million in Vantage Data Centers.
The investment will support Vantage's North American business' capital needs as the business continues to grow. Vantage's North American business has data center campuses in Santa Clara, Quincy, Ashburn, Phoenix, Montreal, and Quebec City.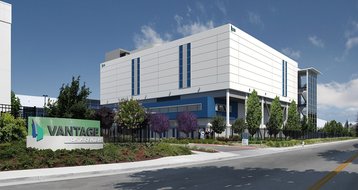 Richard Sem, partner at Pantheon Ventures, PINT's investment manager, said: "We are delighted to invest in this high-quality asset, which we believe will offer us access to a strong growth opportunity. The data center sector is benefitting from strong secular trends which we believe will continue into the long-term. We are especially pleased to partner again with DigitalBridge, a manager with a strong track record in digital infrastructure."
Pantheon is an existing investor in Vantage through its broader global infrastructure platform.
Founded in 1982, Pantheon Ventures has more than $70 billion of assets under management. The company floated a new infrastructure fund, Pantheon Infrastructure PLC, last year.
Since its listing, PINT has invested in KKR's take-private of CyrusOne, DigitalBridge's tower company Vertical Bridge, and an unnamed digital infrastructure company that owns and operates fiber-to-the-home infrastructure in Western Europe.
Pantheon Infrastructure this month also announced it was investing $58 million in independent US power producer Calpine Corporation. Calpine has natural gas and geothermal resources in the US, with operations across CAISO (California), ERCOT (Texas), and PJM (13 states and the District of Columbia) power markets and a current power generation capacity of 26GW.
Sem said: "This is a really exciting investment in a company that has a vital role to play in the US energy mix - and in supporting the country's transition to Net Zero. We are delighted to invest alongside ECP and to support Calpine's own shift towards renewable energy, as we continue to build out PINT's portfolio."
Last month the company invested $46.1 million in Cartier Energy, a district energy platform in the US.