Real estate asset management firm Patrizia and Japanese conglomerate Mitsui have set up a new investment fund targeting infrastructure in APAC.
The two companies this week launched a new flagship discretionary sustainable infrastructure strategy in APAC. Patrizia said it is the firm's largest-ever infrastructure strategy dedicated to the region.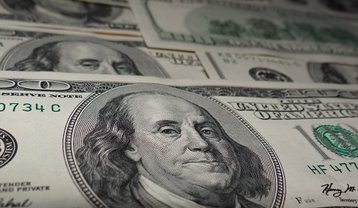 The new fund is aiming for sustainable infrastructure assets under management of up to $1 billion across Australia, Japan, Singapore, South Korea, New Zealand, and Taiwan, as well as in select developing Asian markets.
The companies said the fund will primarily focus on mid-market brownfield opportunities in the energy, digital, social, and mobility sectors, targeting assets such as solar and wind farms, battery storage, data centers, social infrastructure, and EV charging stations.
The strategy is managed by Patrizia MBK Fund Management (PMBK), a joint venture management company between Patrizia and Mitsui, who are both co-investors.
Deal Street Asia reports the Development Bank of Japan is also an anchor investor, and the fund will allocate 20 percent of its investment to digital assets such as data centers and subsea cables.
Graham Matthews, CEO of Patrizia Infrastructure, said: "With this new launch, we are offering our largest-ever infrastructure strategy in APAC that delivers much broader investment opportunities across the entire real assets sector."
Saji Anantakrishnan, head of infrastructure for Australia and Asia at Patrizia, added: "As the world's top growth region, Asia-Pacific is an extremely compelling proposition for investors thanks to its favorable macroeconomic conditions, as well as the growing supply-demand imbalance for strategic infrastructure investments. Our new APAC strategy is perfectly positioned to capitalize on these market dynamics, as well as the wider global megatrends that are shaping economies around the world."
Patrizia is more known for buying office spaces and warehouses than data centers. In 2021 the company bought a data center in Berlin, Germany. In late 2017 the company sold a property in Finland it had converted into a data center.
Mitsui has a more sizable presence in the data center space, especially in Asia. The company recently partnered with JLG, the real estate and infrastructure arm of Johor Corporation, for a data center in Johor, Malaysia.
Previously, Mitsui and investment firm Fidelity formed a joint venture to build hyperscale data centers in Japan that would be operated by Fidelity-owned Colt DCS.
Last year EdgeConneX acquired Indonesian colocation firm GTN, a joint venture founded by Mitsui and Lippo Group-owned IT distributor and integrator, PT Multipolar Technology.
Mitsui is also an investor in the 250Tbps US-Japan Juno subsea cable.