Collaboration app Notion was offline for hours last week - and the outage appears to have been caused by complaints about phishing.
The outage was initially described as a problem with the DNS (the Internet's address book), but was more specific than that. Notion disappeared completely from the DNS. The site was suspended because a link to a phishing site triggered the domain registrar to remove it, blocking access for all users for much of Friday. Some users who base their business around sharing Notion wikis templates are complaining that material has been lost, and said this kind of outage will erode trust. Notion says a new procedure should prevent anything like this from happening in the future.
Registered in Somalia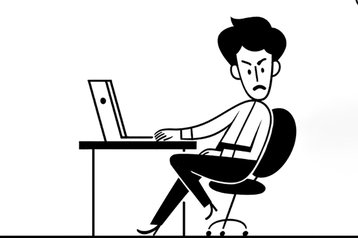 Notion operates from the domain 'notion.so,' which is in the top-level domain for Somalia, administered by the Somali Network Information Center (SONIC). Notion bought its domain through Name.com, and the administration is handled by a company called Hexonet. "That complex web of interdependence is in large part what led to the communications failure that resulted in Notion falling offline for hours," according to TechCrunch.
Businesses operating on Notion are free to publish information, but must obey usage policies. There have been reported instances of phishing scams operating from Notion pages or using these pages, but these are normally picked up by Notion, or notified by the domain registrar, according to a Notion statement.
"In this instance, a user had created a Notion page that linked out to a phishing site hosted elsewhere, and it was not flagged, Even in this case, we'd typically be alerted to the issue by our domain vendors before service is blocked.," said a statesman from Notion spokesperson Camille Ricketts. "This time, we weren't notified."
Notion says a new protocol is in place to prevent summary suspension in the future.
However, commentators on Reddit have raised several issues: "First off, building an entire ecosystem tied to a Somali TLD [top level domain] may not be a good idea in the long-term," points out black-tie. Notion also owns the notion.com URL, and has promised to move to that domain, but the dot-com address still redirects to the dot-so one.
A few days ago, multiple people pointed out that the dot-so domain was apparently close to lapsing, which may have contributed to the swift suspension.
"Totally lost half the notes I took last night on @NotionHQ," tweeted productivity blogger Ev Chapman. "Pretty damn annoyed. People put their trust in your product. Downtimes happen. 6-8 hour response times shouldn't."