VMware and its sister company Pivotal Software have launched Pivotal Container Service (PKS) - a commercially supported release of the open source Kubo project, used to build, deploy, and manage software containers based on Kubernetes.
PKS can be deployed in environments based on VMware's popular virtualization tools or in public cloud environments - with Google Cloud Platform being the first (and possibly the only) cloud partner.
According to Pivotal, PKS simplifies management of containers when used for production enterprise workloads, while enabling customers to easily move those containers between on-premise and public infrastructure.
The product was announced at the VMworld 2017 conference in Las Vegas and will become available in the fourth quarter of the year.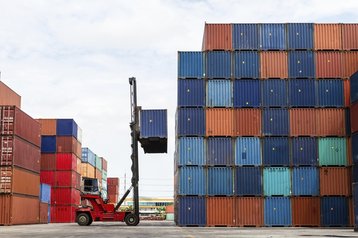 VMware does containers

Linux-based application containers package apps and all of their dependencies in individual virtual environments that can share a single OS kernel, which means they can be moved easily and require less resource overhead than virtual machines.
In the past two years Kubernetes (aka Kube, K8s), originally developed at Google, has emerged as the preferred open source tool for container orchestration.
PKS has been co-developed by Google, and builds on its expertise with containerised apps - the company has used similar technologies internally for nearly 15 years.
"[PKS] gives you native access to Google Cloud services, and it's on the same release cadence as Google Container Engine. With Pivotal Container Service plus Google Container Engine, you get constant compatibility, and your services, and workloads are deployed the same way, anywhere you need them," explained Sam Ramji, VP Product Management, Developer Platforms at Google Cloud.
PKS features a Kubernetes distribution built on Kubo, an open source container lifecycle management tool developed by by Pivotal and Google Cloud. Kubo itself is based on BOSH - another open source project that unifies release engineering, deployment, and lifecycle management of distributed software.
VMware was the last to join but says it has contributed "significant" R&D resources to Kubo, in order to integrate the project with its own software stack.
As a result of these efforts, PKS has been hardened for enterprise use: it features full support for automation, built-in health checks, auto-healing and rolling upgrades.
"Pivotal Container Service is purpose-built to deliver Kubernetes that is easy to deploy and operate, ready for developer consumption, while addressing the operational needs of IT. This new solution is unique in its ability to enable developers and IT to work as one," said Sanjay Poonen, COO for Customer Operations at VMware.