Irish converged networking specialist PlanNet21 is set to open a 10,000 square feet data center in Dublin with a focus on disaster recovery services. The company is also moving its headquarters to a larger office in the Irish capital.
PlanNet21 told The Irish Times that the project will cost €20 million and will result in Ireland's lowest PUE data center. It is expected to open in November.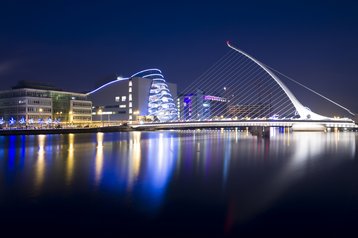 In case of emergency

PlanNet21 was founded in 1998 to help global US companies establish or expand their operations in Europe and Asia. It offers voice, data and video services and has offices in Dublin, Cork, Galway, Belfast and San Francisco, California.
American companies often choose Ireland as their bulkhead in Europe, due to low corporate tax rates and well-developed network infrastructure with direct fiber links across the Atlantic.
PlanNet21's new disaster recovery facility will be located in Blanchardstown, a northwest suburb of Dublin. The 10,000 square feet building willl include 5,000 square feet of raised floor space and empty offices, ready for customers in case of emergency. It will employ around 30 people.
The company's new headquarters will be located on the Citywest Business Campus, next door to SAP, Adobe and Sage Software.