Philippine Long Distance Telephone Company (PLDT) has confirmed it's completed an investigation into a 48 billion pesos ($880 million) capital spending "overrun" at the end of last year, which caused the operator's shares to plummet.
PLDT revealed that the probe, which was undertaken by an external counsel, found no evidence of fraud, intentional concealment, or bad faith conduct on the part of any employee.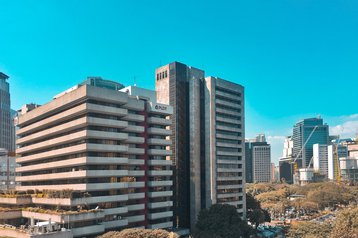 In late December of last year, PLDT discovered that it did not document 48 billion pesos ($869 million) in purchase orders, causing a record plunge in its share price.
Shares dropped by as much as 19 percent, with PLDT chairman Manuel V. Pangilinan (MVP) quoted as saying at the time that "heads will roll" in the wake of the overspending, noting that he was made aware of the issue in October of last year.
But according to Bloomberg, PLDT has cut this budget overrun by a third, after it signed an agreement with major vendors, which accounted for 80 percent of its outstanding commitment as of end-2022, reducing PLDT's overrun to 33 billion pesos ($608 million).
"We've been in the trenches trying to solve this issue. It's now incumbent upon management and the board to get back on the saddle and move on and move forward," Pangilinan said in a briefing today (March 23).
PLDT, whose shareholders include Japan's NTT and Hong Kong's First Pacific Co., reported its 2022 net income dropped by 60 percent to 10.5 billion pesos ($193m).
The earnings briefing is reportedly the first time PLDT has faced the media since the announcement of its CapEx overrun last year.
The overrun led to a class action lawsuit being filed against the telco from the US by Sophia Olsson, who is said to be a holder of PLDT securities.
In the 45-page document filed on Court Listener, Olsson noted she had purchased or otherwise acquired publicly traded PLDT securities between January 1, 2019, and December 19, 2022.
Pangilinan is named as one of the nine current or former employees who is a defendant in the case.
Olsson argues that PLDT issued "materially false and misleading statements" during this period and that she was seeking compensation, and demands a trial by jury.
"As a result of the defendant's wrongful acts and omissions, and the precipitous decline in the market value of the company's common shares, the plaintiff and other class members have suffered significant losses and damages," the case read.
Earlier this month, PLDT agreed to sell just over 1,000 telecommunication towers as part of a sale and leaseback deal with Frontier Tower Associates Philippines, in a deal expected to net the company $220 million.