Polish data center firm 3S is to merge with parent company Iliad's Play and UPC units in the country.
Owned by Iliad, P4 is the operator of the Play mobile network in Poland. Launched in 2007, Play provides mobile telephony, messaging, data, and video services to individual customers and businesses. UPC is Iliad's telecommunications operation in Poland.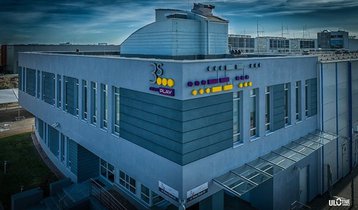 The companies said the merger would see the 'combining of expert knowledge and 3S solutions on the B2B market with modern telecommunications infrastructure and Play and UPC services'.
"The merger with 3S will allow Play Group to create an even stronger team of experts along with a comprehensive offer of telecommunications, Data Center and ICT solutions for business. The formal integration of the companies was completed on November 30, 2022, another milestone after the acquisition of 3S by P4 in 2019," 3S said.
P4 acquired 3S Group in 2019 for around €96 million from a fund operated by Polish Enterprise, but had operated separately until now. In September 2020, P4 and Play became part of French telco Iliad.
Founded in 2011, 3S has seven data centers across Katowice (x3), Warsaw, Kraków, Gdańsk, and Bytom. Last year the company said it plans on acquiring and expanding facilities in Warsaw, Gdańsk, and Wrocław, and the company is developing another facility on its Katowice campus that is due live next year.
Founded in 2000 when Liberty Global acquired Polska Telewizja Kablowa (PTK), Iliad acquired UPC Poland from Liberty Global for $1.8 billion last year. As well as consumer Internet and TV offerings, it offers network and communication services to business customers. At the close of the deal in April 2022, Play and UPC said they would be combining services.
"The combination of unique competences and modern solutions of 3S with Play and UPC Biznes opens a new chapter in the business services market. We meet the expectations of medium and large companies by providing them with comprehensive cloud solutions, digital tools, and Internet access. We are becoming a partner thanks to which Polish companies can accelerate their development and respond to the needs of their customers even better," says Jarosław Helman, director of the B2B division, member of the Play Group Executive Committee.
3S noted the merger does not mean the liquidation of the 3S brand, nor does it affect the activities of other companies from the 3S Group. Agreements with 3S customers will continue as before.