Polish data center firm Atman has offset the entire energy use of its facilities with renewable energy.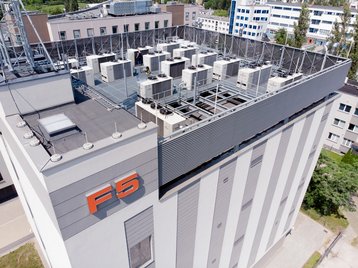 The company this week said that from January 1, 2023, 100 percent of the electricity consumed by its facilities will be offset via guarantees of origin from energy firm RES.
This includes the equipment of colocation customers, the company's farm of 3,000 dedicated servers, as well as its Atman Cloud, Backup, and Object Storage platforms.
Atman (formerly ATM) was acquired by Goldman Sach's affiliated Global Compute and Taviomer Investments from MCI.EuroVentures in 2020. The company currently operates three sites across Poland; two in Warsaw and one in Katowice.
Last year the company announced plans to expand its Warsaw-1 campus with a new 7.2MW, 2,916 sqm (31,390 sq ft) building. The building, known as F7, is due to be commissioned in February 2024.
It also announced plans for a third Warsaw campus. The Warsaw-3 (WAW-3) campus will consist of three buildings housing a total of 36 data halls – nearly 19,000 sqm (204,500 sq ft) of colocation space. The WAW-3 campus will have a target IT capacity of 43MW and the first building is scheduled to open in Q4 2024.