The Polish telecoms regulator UKE has sided with T-Mobile Poland, after it rejected an appeal from ATM, which had been seeking to access the ducting infrastructure for a data center belonging to the Polish mobile operator.
According to the official announcement into the matter (first reported by Telko.in), colocation and hosting services provider ATM had been negotiating with T-Mobile Poland to get permission to access its data center ducts in the town of Piaseczno (in central Poland), but the talks were not successful.
ATM appealed to the Polish telecoms regulator about the rejection back in September 2018. But, following an investigation, UKE decided to reject ATM's appeal, as T-Mobile said it is using all of the ducting resource for its data center.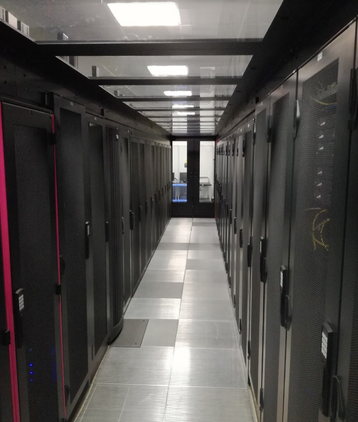 Regulator ruling
According to the translation of the Polish regulator's ruling, T-Mobile Poland is entitled to refuse access to its technical infrastructure, if it is "not possible for technical reasons."
The regulator said there is "intensive work on TMPL Data Center site in Piaseczno. The scope of these works makes it necessary the use of any free resources of cable ducts and sewage system.
"The above leads to the fact that in there are no free technical infrastructure resources available... [that] could be made available to the Operator," the Polish regulator said (translated). "In this state of affairs... the President of UKE issued a decision of refusal."
The intensive work comes after a fire near the data center in January damaged surrounding infrastructure, including networking equipment. T-Mobile said at the time (translated): "It was an extraordinary, unforeseen and impossible to prevent event which should be treated in the category of force majeure."
ATM still has the opportunity to appeal the decision to the District Court in Warsaw - the Court of Competition and Consumer Protection.
Crowded ducts
The regulator ruling from Poland does have some antecedents. In the United Kingdom, for example, Openreach has been required by regulator Ofcom to allow others to use its ducting (including telegraph poles and underground pipes) so they can offer their own services.
But many service providers were unhappy with that arrangement, with complaints centering around costs and clumsy administration. To change this, Ofcom this year asked Openreach to make sure their ducts are ready for use and that it must repair blocked ducts or expand congested sections.
In the UK, most of the underground ducting was installed many decades ago, and over the years has become increasingly crowded with cables, certainly in busy metropolitan areas.
Civil engineering (i.e. digging up roads) is expensive, so this new ruling does mean there could be hefty cost challenges for the former incumbent to contend with.