Data center developer Prime is to develop a new campus in Denmark.
The company this week announced plans for a three-building, 124MW campus located at Energivej in Saeby, in northern Denmark.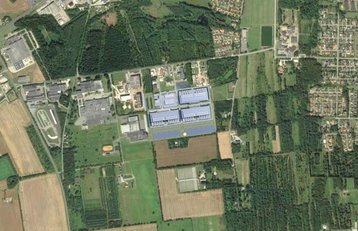 The 27.52-acre campus will feature three three-story buildings, each offering 45 MW across 348,750 sq ft (32,400 sqm). Timelines for development weren't shared.
The Prime Denmark campus will be marketed to international cloud providers, Internet businesses, AI, and the Global Fortune 500.
"Denmark represents a strong growth opportunity for Prime," said Nicholas Laag, founder & CEO of Prime. "The project will provide much-needed capacity as Denmark's projected data center needs accelerate at a 25 percent CAGR through 2030. Additionally, this will be Prime's most sustainable campus developed to date with a unique PUE offering that is neutral, reinforcing the company's commitment to our customers, ESG, and to building the foundation for global technology advancement."
The company said the campus will be powered by 100 percent renewable energy, and waste heat will be recycled and used to provide district heating from Saeby Heat Plant to the local community.
"As a non-profit focused on being Denmark's leader in zero-carbon district heating, we are excited to partner with Prime on this initiative," stated Trine Saaby, chairwoman of the board at Saeby Varmevaerk. "Working together, we can raise awareness of the value of district heating and expand its impact throughout Denmark and beyond."
Customers will have the option for in-rack cooling that efficiently handles power densities of up to 50 kilowatts per cabinet via Prime's partnership with New Nordic Data Cooling ApS.
According to pictures on Prime's website and compared to Google Maps satellite imagery, the site on Sølystvej that Prime will be developing on is currently occupied by solar panels.
Prime's current portfolio is centered around California, with a campus in development in Chicago, Illinois. The company is reportedly looking at expanding into Spain. It has previously listed data centers in Madrid, Spain, and Frankfurt, Germany, as 'coming soon' on its website without further details, but has since taken them down.