Singapore-based Princeton Digital Group (PDG), is building a hyperscale campus in Tokyo with a total investment value of $1 billion.
The 33,000 sq m (eight acres) site is in Saitama City, a commercial center 30km north of central Tokyo. across the Asia Pacific region. The 100MW campus will be built in two phases of 48.5MW each. Japan is a new market for PDG, its fifth in Asia, and will bring the company a step closer to its desire for 600MW across the region.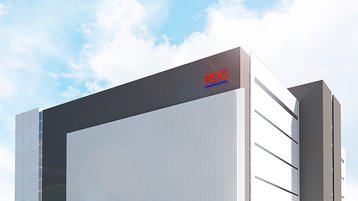 PDG building PDQ
Princeton Digital Group was formed four years ago and is currently building or running 18 data centers in 12 cities across China, Singapore, India, and Indonesia. Yesterday, PDG was reported to be planning an IPO.
The Japanese site has been acquired with enough power, and construction is due to begin later this year. The facility will be built for hyperscale customers.
"The Asia Pacific region is set to be the largest data center market in the world, and this announcement underscores our vision to be the market leader in this region," said Rangu Salgame, Chairman and CEO of Princeton Digital Group. "PDG has become a partner of choice for hyperscalers across multiple countries. Our entry into Japan and, in particular, Tokyo demonstrates our continued ability to enter new markets that matter to our customers."
Although Tokyo is the largest data center market in Asia outside of China, PDG says it is still in the early stages of growth, particularly in terms of the arrival of global hyperscalers. According to Structure Research, Greater Tokyo's hyperscale colocation market is expected to reach $1.6 billion per year by 2025, growing at a CAGR of 25.1 percent between 2021 and 2025.
"The Greater Tokyo market is projected to see accelerated demand from hyperscale data center deployments moving forward from what we believe is a convergence of several critical factors that include Japan's sizeable addressable market as the third-largest country in the world by GDP, the absence of a domestic hyperscale cloud platform that presents an ideal competitive landscape between both US and Chinese hyperscale cloud providers, as well as being a key connectivity aggregation and distribution hub for submarine cables landing from the US West Coast to access the rest of the Asia Pacific region," said Jabez Tan, Head of Research at Structure Research.
PDG was set up with the help of Warburg Pincus in 2017, and the company has spoken regularly of its plans for growth across the region, including a $1 billion growth plan in China. In March, PDG announced a 48MW multi-story data center campus in Navi Mumbai (New Bombay), India.
The company has raised nearly $600 million in the last 12 months. In April it raised $230 million from China Merchants Bank, following an equity investment of $360 million from Ontario Teachers' Pension Plan in October 2020.
In 2019 PDG bought IO Singapore as well as a controlling stake in the data centers of Indonesian telecommunications operator XL Axiata.