American private equity firm GI Partners has purchased data centers in Richardson, Texas and Broomfield, Colorado.
In Texaxs, GI bought the 300,000 square foot (28,000 sq m) Synergy Park facility in Dallas built to serve the University of Texas, and previously owned by ViaWest. In Col, it bought the the 92,800 sq ft Broomfield Corporate Center in 11525 Main Street, Broomfield. Both acquisitions were made through different real estate funds, for public sector pension funds, for public sector staff in California.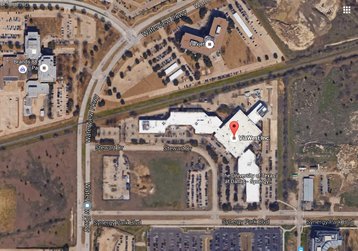 Two different places
The Colorado data center has 92,800 sq ft (8600 sq m) of data center and office space and is under long term contract to the financial services firm TIAA-CREF, which has over $500 billion in managed assets. TIAA-CREF has been leasing the space since 2006 and this is the second time the data center property has changed hands. The purchase was made through the TechCore, LLC fund created by GI Partners for handling investments of $1 billion in discretionary real estate purchases on behalf of the California Public Employees Retirement System, focused on data centers and other technology properties.
The second property, Synergy Park in Richardson, TX, has 300,000 sq ft (28,000 sq m) of office and data center space, with the office space under long term lease to the University of Texas and the data center space leased to ViaWest. This purchase was made under the auspice of the $500 million DataCore, LP fund managed on behalf of the California State Teachers Retirement System. This und is also focused on technology advantaged real estate investment.
GI Partners' interest in Synergy Park is perhaps no surprise, as GI was previously an investors in ViaWest data centers, and was a party to their sale to Shaw Communications in 2014.
A request to DI Partners to talk about their data center investments received no response beyond the information provided in press releases.