Providence Health & Services plans to consolidate its data center footprint and embrace artificial intelligence in an effort to recover from the financial damage caused by the Covid-19 pandemic.
Speaking at the J.P. Morgan Healthcare Conference this week, interim Chief Financial Officer Greg Hoffman said the health system plans to close its six data centers over the next two years. The company said it previously closed one other data center in 2020. The move comes after the company in 2019 said it would slowly shift to Microsoft Azure over five years.
Renton, Washington-based Providence operates more than 50 hospitals and nearly 1,000 facilities across seven states in the US. In its September 2020 quarterly report, the company recorded a $214 million operating loss despite grants from the federal CARES Act, largely due to the increased labor and equipment costs relating to Covid. Its operating revenues were $18.9 billion for the first nine months of the year while its operating expenses were recorded at $19.1 billion.
Providence wants fewer data centers, more AI to recover from Covid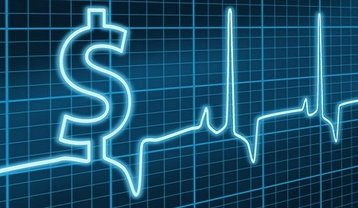 Hoffman said the company aims to migrate its entire health system to a single Epic electronic health record and automating back-office systems, and use machine learning to spot and reduce burnout and use analytics to predict future surges in Covid cases.
CEO Rod Hochman said the health system's future will depend on diversifying its portfolio, digitizing its systems and new partnerships—along with closely watching workforce costs.
"Coming out of Covid, we learned virtualization of both administration and clinical care is an opportunity to rethink how we use labor effectively," Hochman said. "We clearly understand that unless health systems are able to reduce labor spend we're not going to be successful."
A number of companies have recently made public announcements about data center consolidation. US Capitol One recently announced it had closed all its data centers to move into AWS, and in December Cait O'Riordon, CIO at the Financial Times, tweeted that the FT had completed its three-year transition to being cloud-only.
DCD has contacted Providence for further comment.