Proximity Data Centres has announced plans to expand its data center in Nottingham, UK.
The UK edge colocation data center provider is building an additional 5,000 sq ft (465 sqm) data hall, taking the Midlands facility's total space to 33,000 sq ft (3,065 sqm) across six halls. The upgrade will include 1MW capacity, taking the total to 5MW.
The 'multi-million pound construction' is being funded by Proximity's funding partner, Intermediate Capital Group Plcm and is due for completionin Q3 2021.
Midlands gets a data center upgrade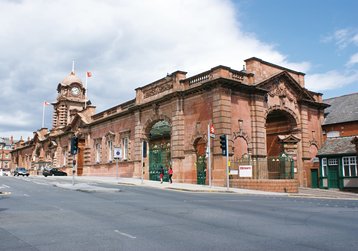 "Our Nottingham data center was acquired just 12 months ago as one of our first edge locations and since that time we have experienced rapidly growing demand - from both enterprise businesses and service provider organisations," said John Hall, Managing Director - Colocation, at Proximity Data Centres.
"Many are looking for additional scalable and low latency colocation capacity to better serve their local offices or customers in the Midlands region. Others are looking at colocation for the first time and want the convenience of a local and affordable high-caliber solution. Bringing their data closer to their users allows our customers lower latency and reduced data transit costs compared to using colocation facilities outside of the Midlands area."
Previously known as Edge UK Data Centres, the company launched three new edge facilities in northwest England at the end of last year, funded by a loan from ICG.
As well as Nottingham, Proximity has facilities in Liverpool, Chester, Coventry, Wakefield, and Bridgend. The company is planning to have 20 colocation sites across the UK within the next 12-18 months.