Proximity Data Centres has opened an Edge colocation data center in Bristol, southwest England.
Proximity Edge 9 targets local Bristol users, as well as in Wales and the South West.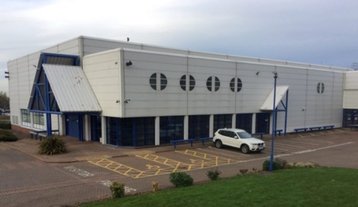 Built on a 3.4-acre site, the 90,000-square-foot (8,400 sq m) facility has 4MW of IT capacity including 1MW of white space currently available, and the potential to expand to 20MW.
"Our new Bristol site is strategic to ensuring we continue to provide fit-for-purpose Edge colocation facilities close to major conurbations and population areas," said John Hall, managing director of colocation at Proximity Data Centres.
"Edge 9 is at the heart of one of the UK's largest and most vibrant regions and ensures we remain on track to meeting our ultimate goal of serving 95 percent of the population outside of the London metro region."
The company took out a £25m ($30.8m) loan back in 2020 to fund its £80m ($99m) UK roll-out, which has since included a 6MW facility in Birmingham, a Nottingham expansion, sites in Liverpool, Chester, and Coventry, and the purchase of a Swindon data center.
Update: Local press report that estate agency Knight Frank announced this week it had agreed the sale of 1120 Aztec West in the Almondsbury area of Bristol on behalf of Delta Properties to Proximity Data Centres for £13.1m ($15.95m). Built in 1990, the two-story facility had been previously operated by French-headquartered IT consultancy Capgemini, which is reportedly leasing the 90,000 sq ft unit until December 2024.
Steve Oades, head of Knight Frank's Bristol commercial team, said: "Data centers of this nature are extremely rare outside of the South East and we are delighted to have represented Delta Properties in the transaction and wish Proximity continued success with the growth of their business."