Construction has started on expanding Pulsant's South Gyle site in Edinburgh. The expansion was originally announced in 2014 but is now going ahead, to add 150 racks to the Tier III facility.
Two new halls will be added by the end of August 2015, with their own autonomous mechanical services, which should guarantee redundancy and increased efficiency, while boosting capacity at what is already the largest commercial data centre in Scotland, with more than 800 racks. South Gyle also hosts IX Scotland, the first dedicated Internet exchange in the country.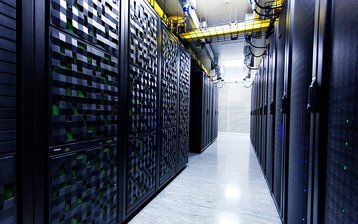 Fully certified 
"We're delighted to break ground and see the planning come to fruition," said Matt Lovell, Pulsant CTO: "This project is part of our overall expansion strategy and came about due to a real need in the region for additional secure data centres. The expansion will attract new customers, but also benefit our existing clients who can easily take advantage of the new space that can be customised according to their exact requirements."
The project will also add new build and configuration rooms, and secure storage areas. Once complete, the new data centre will be ISO27001, 14001 and PCI-DSS compliant, as well as part of the G-Cloud and Scottish Government frameworks. Like the existing site, the new halls will use blended evaporative and fresh air cooling technologies and an onsite high voltage network which ensures 2N delivery of power to each rack.
Specializing in managed colocation, Pulsant owns ten sites in the UK, with fibre network access to each other and to various internatinoal networks. The company is itself owned by Oak Hill Partners, the company which also owned Telecity, taking it private in 2005. Telecity is more spread across Europe and is in the process of being bought by Equinix for $3.6 billion.   
"Pulsant has a mix of tenants, and its strength is managed services, not pure colo," commented analyst Nicola Hayes of Andrasta Consulting. "By offering network management, andother services, it can provide an attractive alternative to the likes of Equinix." 
Pulsant is also the only  data center to have a Royal Warrant allowing it to say it is working "by appointment to her Majesty the Queen".