Two years after announcing the project, Australian construction and engineering company FKG has started building the AU$40m (US$29.93m) data center in the Queensland town of Toowoomba, Australia, on behalf of data center provider Pulse.
The facility will become the first in the region to be built to Tier III standards. It will be operated in partnership with Australian telco Telstra and energy management and automation company Schneider Electric: the former providing "investment in regional networks" and the latter focusing on industrial technologies, IoT and data center services.
Colo for all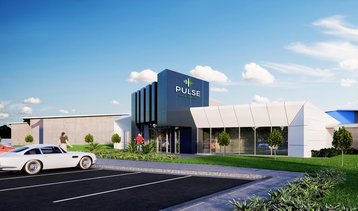 Jo Sheppard, CEO of Toowoomba Chamber of Commerce, said she hoped the new data center will drive innovation in traditional industrial sectors and IT-based businesses alike: "Everyday businesses across the region are starting to realize how technology can improve productivity.
"Pulse Data Centre will be a key driver of innovation amongst traditional businesses, such as agriculture, mining, education and health, as well as acting as a catalyst for growth in IT-related industries, which are relatively new to the region."
Steven Raine, executive director at University of Southern Queensland, added that the institution is "currently exploring how innovations in the fields of precision control, sensor technology and robotic solutions can be best applied within the agricultural industry to automate production processes and bring greater efficiency and innovation to all areas of a business. So we're very excited by the capabilities Pulse Data Centre will offer us." 
The facility will serve as a disaster recovery site for companies using data centers in Brisbane, since Toowoomba is located far enough away (120km, or 75 miles) not to be affected in case of flooding, tsunamis or land erosion, events which sometimes threaten the state's capital. 
Pulse is expected to open its data center in early 2018.