The Russian state could offset some of the expenses related to the implementation of the recent amendments to anti-terrorism law, following reports that it would force local service providers to considerably increase their prices.
The legislation - popularly known as the 'Yarovaya Law' - requires telecoms and Internet companies to store the content of all communications for up to six months, and communications metadata for up to three years.
The idea has been criticized as unworkable, considering the amount of storage infrastructure that would have to be involved.
According to state news agency TASS, the Russian government could resort to storing all of the required data in its own data centers - however Communications Minister Nikolai Nikiforov admitted that the country currently does not possess the required infrastructure.
To solve this problem, President Vladimir Putin has tasked two of his ministries to develop specifications for the required hardware, with a view to building it domestically.
Look before you leap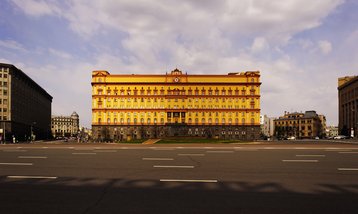 The Yarovaya Law, named after Russian politician Irina Yarovaya, is set to come into force on 1 July 2018. It has been criticized around the world for its privacy implications, but what concerns local companies are its practical aspects.
According to representatives of the Russian telecommunications industry, implementation of the Yarovaya Law could cost anywhere between 4 trillion and 5.2 trillion Rubles ($64bn - $83.2bn), and result in 157.5 Exabytes of additional information to be stored.
Natalya Kaspersky, CEO of InfoWatch and co-founder of Russian cybersecurity giant Kaspersky, previously suggested that all of the relevant data could be placed in a single government-owned facility to ease the burden on operators. She compared this model to the way the US National Security Agency (NSA) stores the data of US citizens.
Nikiforov told TASS that the implementation of the law is still being discussed with representatives of the telecoms sector and law enforcement agencies. He said there was a possibility the government could choose to adopt such a centralized model.
Nikiforov ruled out the scenario where the government would issue a single tender to manufacture the required storage equipment, but added that any such equipment should be built by domestic technology companies.
"This is not a state order. It will be up to the operators, deciding just how they will follow the law," he said.
Nikiforov spoke several days after president Putin ordered the Ministry of Communications and the Ministry of Industry and Trade to prepare a 'technical assignment' that would specify what kind of equipment would be required to make Yarovaya Law a reality.
"We need to do this as soon as possible. We must utilize our own businesses, especially since demand is guaranteed," the president said.