Google's Cloud unit has finally posted its first profit after more than a decade.
The company this month posted a profit of $191 million against revenue of $7.4 billion.
Microsoft posted another strong set of results, driven partly by continued but slowing growth in its cloud unit. Amazon is set to announce its latest quarterly earnings soon.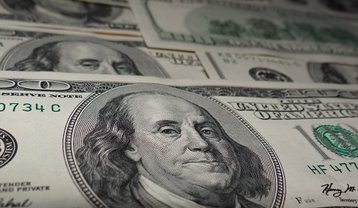 Google: Cloud posts a profit for the first time
Google parent Alphabet reported cloud revenue of $7.4 billion in Q1 2023, up from $5.8bn in Q1 2022 and a slight increase on the $7.32bn posted in Q4 2022.
The quarter saw Google Cloud post a profit of $191 million, compared to a $706m loss the previous year.
This is the first profit posted by Google Cloud since the company began breaking out cloud revenue as a stand-alone item. Originally known as App Engine, Google Cloud launched in 2008; 15 years ago.
The company also announced a recasting of previous results due to a change in the way it attributed cost allocation, narrowing its previously reported losses. GCP's losses for 2022 were recast as: Q1 $706 million from the previously reported $931m; Q2 $590m from $858m; Q3 $440m from $699 million; and Q4 $186m from $480m.
As a whole, the company posted revenues of $69.787 billion (up $1bn on Q1 2022) and income of $15.05bn (down $1.38bn).
Sundar Pichai, CEO of Alphabet and Google, said: "We are pleased with our business performance in the first quarter, with Search performing well and momentum in Cloud. We introduced important product updates anchored in deep computer science and AI. Our North Star is providing the most helpful answers for our users, and we see huge opportunities ahead, continuing our long track record of innovation."
The company noted it saw a $988 million reduction in depreciation expense from the change in estimated useful life of servers from four years to six years and certain network equipment from five years to six.
Ruth Porat, CFO of Alphabet and Google, added: "Resilience in Search and momentum in Cloud resulted in Q1 consolidated revenues of $69.8 billion, up three percent year over year, or up six percent in constant currency. We remain committed to delivering long-term growth and creating capacity to invest in our most compelling growth areas by re-engineering our cost base."
During the subsequent earnings call, Pichai noted the company is making efforts to be more efficient with its infrastructure.
"We have significant multiyear efforts underway to create savings, such as improving machine utilization and finding more scalable and efficient ways to train and serve machine learning models," he said. "We are making our data centers more efficient, redistributing workloads and equipment where servers aren't being fully used. This is important work as we continue to significantly invest in infrastructure to drive our many AI opportunities."
CFO Porat noted a continued slowdown in cloud spending by customers: "In Q1, we continued to see slower growth of consumption as customers optimized GCP costs reflecting the macro backdrop, which remains uncertain. In terms of operating performance, we remain focused on driving long-term profitable growth in Cloud, while continuing to invest given the substantial opportunity."
Microsoft: Another quarter of slowing growth
Microsoft revenues in its Intelligent Cloud division that hosts Azure was $22.1 billion and increased 16 percent year-on-year.
Within that, server products and cloud services revenue increased 17 percent, which it said was driven by Azure and other cloud services growing revenues by 27 percent.
Q4 2022 saw Microsoft's cloud unit post revenues of $21.51bn.
Total company revenues were $52.9 billion, an increase of seven percent year-on-year. Operating income was $22.4 billion and increased 10 percent, while Net income was $18.3bn and increased by nine percent.
"The world's most advanced AI models are coming together with the world's most universal user interface - natural language - to create a new era of computing," said Satya Nadella, chairman and chief executive officer of Microsoft. "Across the Microsoft Cloud, we are the platform of choice to help customers get the most value out of their digital spend and innovate for this next generation of AI."
"Focused execution by our sales teams and partners in this dynamic environment resulted in Microsoft Cloud revenue of $28.5 billion, up 22 percent year-over-year," added Amy Hood, executive vice president, and chief financial officer of Microsoft.
AWS: Sales up but income down
AWS sales increased 16 percent year-over-year to $21.4 billion. However, operating income was $5.1 billion, down compared to Q1 2022's income of $6.5 billion.
As a whole, Amazon posted Net sales of $127.4 billion and Operating income of $4.8 billion. Net income was $3.2 billion in the first quarter.
"There's a lot to like about how our teams are delivering for customers, particularly amidst an uncertain economy," said Andy Jassy, Amazon CEO. "And, while our AWS business navigates companies spending more cautiously in this macro environment, we continue to prioritize building long-term customer relationships both by helping customers save money and enabling them to more easily leverage technologies. We like the fundamentals we're seeing in AWS, and believe there's much growth ahead."
During the subsequent earnings call, Jassy added: "In AWS, what we're seeing is enterprises continuing to be cautious in their spending in this uncertain time. Customers are looking for ways to save money however they can right now. They tell us that most of it is cost optimizing versus cost-cutting, which is an interesting distinction because they say they're cost optimizing to reallocate those resources on new customer experiences."
Jassey also said that the new customer pipeline "looks strong".
The earnings call also saw CFO Brian Olsavsky note that operating income was negatively impacted by an estimated 'employee severance charge' of approximately $470 million in Q1, including $270 million related to AWS.
He added: "Given the ongoing economic uncertainty, customers of all sizes in all industries continue to look for cost savings across their businesses, similar to what you've seen us doing at Amazon. As expected, customers continue to evaluate ways to optimize their cloud spending in response to these tough economic conditions in the first quarter. And we are seeing these optimizations continue into the second quarter."
Oracle: Large growth from a smaller base
For its most recent earnings results posted in early March - and listed as 2023 Q3 - Oracle posted Cloud Infrastructure (IaaS) revenues of $1.2 billion, up 55 percent year-on-year.
The company posted total quarterly revenues of $12.4 billion, up 18 percent year-over-year. Q3 GAAP operating income was $3.3 billion. Non-GAAP operating income was $5.2 billion, up eight percent.
Oracle CEO Safra Catz said: "Our strong quarterly earnings growth was driven by 48 percent constant currency growth for the total revenue of our two cloud businesses, infrastructure, and applications. Oracle's cloud businesses now exceed $16 billion in annualized revenue. Our technically advanced and highly differentiated Gen2 infrastructure business continues to be in a hypergrowth phase - up 65 percent in Q3 in constant currency."