QTS Realty Trust has announced plans for both public and private OpenStack cloud, launching in mid-September.
Canonical and QTS Realty said that the private, fully managed OpenStack cloud solution uses both Canonical's application modeling service Juju and its Bare Metal as a Service (MaaS),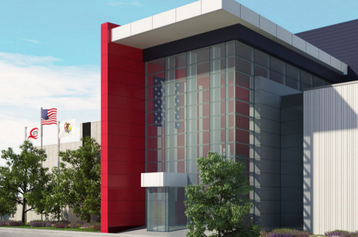 Enterprise focus
"We are pleased to support QTS' delivery of OpenStack solutions that combine the rapid availability and elasticity of compute resources with the security and control their enterprise customers demand to support their mission critical applications and workloads," Anand Krishnan, Executive VP of Canonical Cloud, said.
Jon Greaves, QTS' CTO, added: "QTS OpenStack Cloud is the latest addition as we expand our Infrastructure-as-a-Service (IaaS) offerings to create a one-stop shop for flexible IaaS and hybrid IT solutions that address increasingly diverse customer requirements."
"Canonical is an industry leader in OpenStack management and technologies and we look forward to working closely as we unleash OpenStack Cloud solutions across our geographically diverse platform of integrated data centers." 
Greaves also told DCK that managed services for Amazon Web Services is expected to be rolled out in the fourth quarter.