Qualcomm has announced Qualcomm Satellite in a move that will bring satellite connectivity to an array of devices, as part of a partnership with satellite communications company Iridium to launch Snapdragon Satellite.
The chipset vendor announced the new service during this year's CES event in Las Vegas.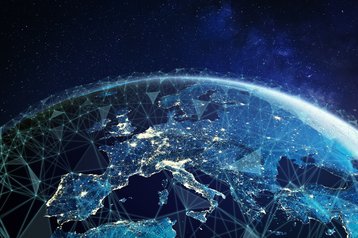 This service will enable users to use mobile messaging from around the world, with devices based on Qualcomm's Snapdragon 8 Gen2 chipset the first to access the service.
Users will be able to access emergency messaging on Snapdragon Satellite later this year, while the service will enable users to connect to passing satellites in areas where there's no mobile coverage.
While it's been announced that premium next-generation Android smartphones will receive Snapdragon Satellite, this connectivity will also be rolled out to include other devices, such as laptops, tablets, vehicles, and IoT.
Qualcomm confirmed that it's planning to support Snapdragon Satellite with 5G Non-Terrestrial Networks (NTN), as NTN satellite infrastructure and constellations become available.
"Snapdragon Satellite showcases our history of leadership in enabling global satellite communications and our ability to bring superior innovations to mobile devices at scale," said Durga Malladi, senior vice president, and general manager, cellular modems and infrastructure, at Qualcomm Technologies.
"Kicking off in premium smartphones later this year, this new addition to our Snapdragon platform strongly positions us to enable satellite communication capabilities and service offerings across multiple device categories."
Not just Qualcomm... the race for space mobile connectivity
This comes several months after US giant Apple launched a satellite service of its own, when the vendor unveiled its satellite-enabled SOS alerts in September.
Meanwhile, British rugged mobile phone vendor Bullitt Group also unveiled a two-way satellite messaging service during CES 2023 – Bullitt Satellite Connect – with the service set to be commercially available during the first quarter of this year. The company will implement the service for Motorola's Defy smartphone range.
In recent months vendors and operators have increasingly focused on satellite messaging connectivity, with T-Mobile linking up with SpaceX to provide mobile signal connectivity from space, promising speeds of 2-4Mbps through Starlink satellites and eliminating dead zones.
Belgian communications firm BICS has also signaled its intentions with expanding mobile coverage to remote areas, via satellite after penning a deal with satellite-direct-to-phone telecoms company Lynk. Last year Lynk deployed its Lynk Tower 1 satellite into space, its first spacecraft covered by an FCC license to operate a satellite direct-to-phone service. Lynk Towers 2 and 3 were launched into orbit this month.
Meanwhile, AST SpaceMobile is also developing its own constellation of direct-to-mobile satellite communication satellites, and has agreements with Vodafone and AT&T, while Chinese vendor Huawei has also demonstrated its capabilities in this arena.