Italian TV broadcaster Rai has launched its Edge data center network.
The Rai Way Edge project, from the broadcaster's infrastructure subsidiary Rai Way, will see the company offer a platform of 18 Edge data centers covering 20 Italian regions for a combined IT capacity of 3.4MW, as well as a 4MW data center in Milan and a 40MW data center in Rome.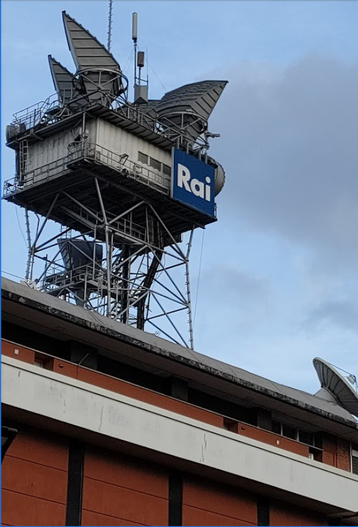 The data centers will be connected via a Rai Way fiber optic backbone and will offer a content distribution service.
The company is anticipating that the new network will significantly reduce latency to under five milliseconds from request to delivery. According to the company, the Edge solution will also improve sustainability, with the facilities targeting PUEs of 1.2-1.3. The Edge data centers will use 100 percent renewable energy and are designed using modular layouts to reduce energy consumption and use more recycled materials.
Rai Way participated in a DCD>Broadcast exploring what sustainability looks like at the Edge. Watch the episode here.
"If a piece of data is present in a peripheral part of the network, I will not be able to exchange it effectively via Milan (MIX) or Amsterdam (AMS-IX). For this it is necessary that the traffic remains at a local level, conveyed precisely by the ISPs with which we have collaborated every day, for years," said Marco Leone, CEO of Fiber Telecom.
"Edge computing needs speed and optimal transport. Fiber Telecom already has transport and peering services that serve to help and complete the work of proximity ISPs and DCs that store data in places ever closer to the user," Leone added.
The Rai Way Edge project will offer server housing to TLC operators, and service and application providers in the gaming, IoT, over-the-top (OTT), or AI space.
Rai Way provides technological infrastructure across Italy, including for the state-owned RAI TV station.
Also in Italy, real estate firm Vitali announced plans to build a 181,000 sqm data center outside of Bergamo in March 2023, though locals are reportedly unhappy about the potential development. That same month saw Google Cloud launch a new GCP region in Turin.