Japanese conglomerate Rakuten plans to issue new shares to raise as much as $2.4 billion.
The funds are expected to help a balance sheet that has been depleted by its loss-making mobile unit.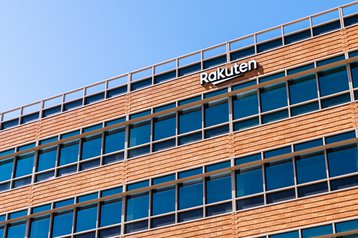 Reuters initially reported on Rakuten's proposed plans on Monday before Rakuten's official announcement. The earlier media reports reportedly saw $1.2 billion wiped off the company's market value, with Rakuten shares falling by nine percent.
Rakuten said it will issue new shares worth around 41.8 billion Yen ($305 million) to CyberAgent Inc. and Tokyu Corp., plus to two asset management companies of billionaire founder Hiroshi Mikitani's family — Mikitani Kosan Inc. and Spirit Inc.
The company also said it will conduct a public sale of new shares at a discount rate of three to five percent, with the offering price expected to be determined next week.
Funds from the new shares will help Rakuten redeem subordinated bonds and speed up investment in base stations required for the growth of its carrier business, the company said.
This announcement from Rakuten arrives shortly after the company published its first-quarter financials, where overall group revenue grew by 9.3 percent year-on-year, despite operating losses of $758 million for Rakuten Mobile over the first three months.
Rakuten has invested heavily in its mobile business which launched in 2018, but counts only 4.65 million customers on its mobile network.
In contrast, other most established Japanese operators have significantly more. NTT Docomo has 87.5 million mobile customers, KDDI has more than 63 million, and SoftBank counts over 39 million.
Rakuten has been a big advocate of Open RAN technology in recent months and opened up its own Rakuten Open RAN Customer Experience Center in the UK, as part of a collaborative effort between Japan and the UK to work towards the European advancement of Open Radio Access Networks (Open RAN).