Cloud computing giant Amazon Web Services could disrupt the data center hardware market by launching its own range of 'white box' network switches.
According to a report in The Information, the company is evaluating whether it should offer switches it developed in-house to enterprise customers, some of which it competes against. Such devices would run open source software.
Sources indicated that AWS could launch a switch range within 18 months.
Even though at this point the initiative is purely theoretical, the news has already had an effect on the market: Bloomberg reported that shares in incumbent networking hardware vendors like Cisco, Juniper Networks and Arista immediately saw a decline.
Undercut and conquer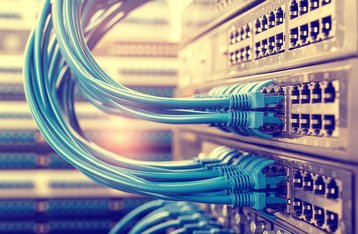 AWS runs the largest cloud computing platform in the world, with more than 50 availability zones (each involving at least one data center), generating more revenue than any of its competitors.
To save money on hardware costs, its facilities have adopted simplified commodity hardware made by original design manufacturers (ODMs) from Asia – businesses that design and manufacture products according to exact specifications, often to be rebranded by another firm for sale.
Over the years, AWS established close relationships with factories and suppliers, and "a person with direct knowledge of the cloud unit's plans" told The Information that the company is on track to capitalize on those relationships
The move would pit it against traditional hardware vendors like Cisco, Juniper Networks, HPE, Brocade, D-Link and Netgear, to name a few. One of the sources suggested that switches from AWS could cost 70 to 80 percent less than comparable switches from Cisco.
The move could be seen as an endorsement of open source software stacks dedicated to networking that have been maturing rapidly as more and more vendors decouple their hardware from proprietary software.
Some of the other 'webscale' companies that build their own switches include Facebook and LinkedIn. Facebook in particular has shared the designs through the Open Compute Project, so technically, any hardware vendor can build a copy of its Wedge or Backpack to sell on the open market.
Earlier this year, Facebook also shared Open/R – its in-house networking software platform.