Update: The number of employees to be made redundant has has been confirmed as 5,500. Full story here. 
Cisco Systems is planning to lay off as many as 14,000 staff, according to sources cited by channel news site CRN.
The job cuts are expected to be announced in the next few weeks by the San Jose-based networking equipment manufacturer. Many early retirement packages have already been offered to employees, sources claimed.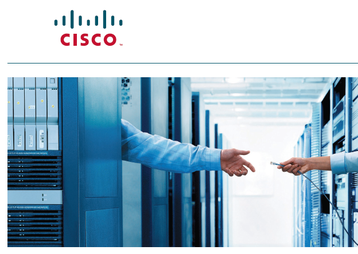 SDN future
The move is rumoured to be part an effort to recruit staff that can provide the expertise required to develop software-defined networking (SDN) products and services, according to one source.
"They need different skill sets for the software-defined future than they used to have," said the anonymous Cisco emloyee. "In theory the addressable market could be higher and margins richer, but it will take some time to make this transition."
Reuters referred to a client note published by Jefferies analysts that appeared to back up the quote: "As we've met with investors in recent weeks, we've picked up on concerns that Cisco may be looking to reduce headcount in the not-too-distant future."
Track record
Cisco employed 73,104 employees as of April 20, 2016, according to a US Securities and Exchange Commission document.
The company had announced four-figure layoffs at the end of its fiscal year every summer from 2011 to 2014, MarketWatch reported. When new chief executive Chuck Robbins took charge last year, this chain was broken.
The company axed 6,000 jobs in 2014, 4,000 in 2013 and 1,300 in 2012.
Under Robbins' tenure Cisco has acquired 15 companies, swelling its workforce. The company's engineers, Mario Mazzola, Prem Jain and Luca Cafiero, as well as marketer Soni Jiandani, collectively known as MPLS after their first initials, have started companies that have since been bought back by Cisco.
The companies were Andiamo Networks, a storage specialist, Nuova Systems in data center switching, and Insieme Networks in SDN.
The four professionals left in June, after the announcement of a new Cisco business unit that will handle engineering for routing, switching and security products.
The right talent
MarketWatch quotes Cisco's chief financial officer, Kelly Kramer, speaking in May, who said the end of the fiscal year is the typical time to re-evaluate staff structure.
"We're always going to be moving roles around to make sure we have the right talent in the right spots for the business," Kramer said. Cisco declined to provide MarketWatch with comment when contacted on Monday.
The news points to a prediction made by analyst Trip Chowdhry, of Global Equities Research, who said in July Cisco could cut as much as 20 percent of its workforce this year.
IoT crowd
Cisco was founded in 1984 and is well known for its enterprise networking hardware, but the profit margins on such devices have dwindled in recent years.
The company has more recently invested as much as $150 million in 'Internet of Everything' startups in an attempt to gain a foothold in the Internet of Things sector, the Guardian reported.
In April, Intel Corp announced it is going to cut up to 12,000 jobs globally, 11 percent of its total workforce.