Zimbabwean billionaire Strive Masiyiwa is reportedly looking to sell between 20 and 34 percent of Liquid Telecommunications.
Masiyiwa hired Goldman Sachs to manage the sale but talks fell apart due to the impact of Covid-19 in March, Bloomberg reports.
Liquid Telecom operates in 13 countries across Africa with data centers in Johannesburg, and Cape Town, South Africa, and facilities in Nairobi, Kenya.
Until Covid-19 came along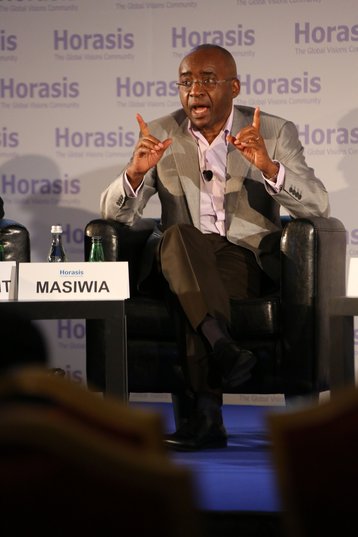 According to Bloomberg's sources, buyers wanted to see what would happen after the outbreak and assess the damage post-Covid-19 on the various economies of Africa.
Masiyiwa hopes to sell the shares for around $600m, and reportedly needs the money to repay a $375m loan from Public Investment Corp (PIC), Africa's largest money manager.
PIC is a South African investment fund that manages assets primarily on behalf of government workers. Overall, the fund manages around $135bn in assets and is demanding payment on the debt by the end of August, after a previous extension.
Masiyiwa took out the multi-million-dollar loan to fund a pay-TV venture, which failed after the company couldn't pay suppliers due to the poor Zimbabwean currency.
The 59-year-old billionaire used shares in Liquid Telecom as collateral for the loan, but, Bloomberg says, refuses to let PIC just take the shares.
Masiyiwa initially planned on repaying the debt via funds raised by an IPO in Liquid Telecom, which was scrapped due to Zimbabwe's volatile equity market.