The global telecoms workforce is shrinking, according to a report by analyst firm MTN Consulting.
According to the company, not to be confused with South African telco MTN Group, the number of people employed by telco providers dropped by 2.1 percent year-on-year (YoY) in 2022 to 4.57 million.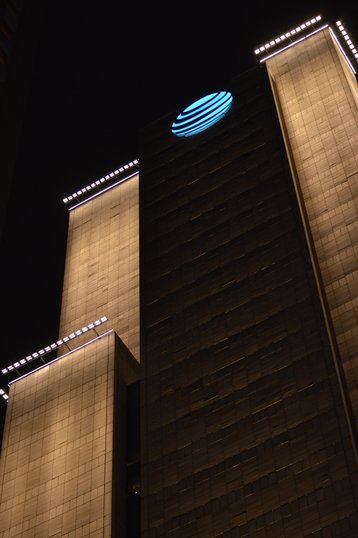 Back in the pre-Covid era at the end of 2019, the telecoms industry employed 4.96 million people - a number that has since dropped by 7.9 percent.
These findings come at a time when many telcos have announced cost-cutting measures, notably BT and Vodafone, while job cuts at both have also been announced, with Telia and Telecom Italia also slimming down.
"The main reason for the headcount decline of recent years is simple: telecom has little topline growth potential, so telcos are always looking to innovate in how they build their networks and deliver services," said Matt Walker, chief analyst at MTN Consulting.
"The search for cost efficiencies is a main driver of this. That's not new to the last four years. However, prior to 2019, while many developed market telcos were already reducing employment, this was offset by growth elsewhere. Not just emerging market telcos; also first world telcos like NTT and Telus who have invested outside their core telecom markets in search of growth."
It noted that the onset of Covid led telcos to accelerate changing business strategies quicker, with many opting to shift sales and marketing rapidly towards digital channels while shutting down many retail outlets.
The cost of investing in networks has been a factor too, adds MTN Consulting, which revealed that state-owned Indian operator BSNL's headcount fell by 91,000 between 2019 and 2022, mainly due to the operator cutting its cost base to address high debt and ongoing losses.
Another hefty decline in numbers was AT&T, where the overall headcount has fallen by just over 87,000 during this same period due to the company's recent spinoff of Warner Media, and also because of ongoing workforce reductions in its core telecom business.
Noting AT&T and BSNL as somewhat anomalies, MTN Consulting revealed that the duo account for less than half of the telecom sector's employment decline in the last two years, with the rest driven by a large number of small but ongoing reductions in the workforce, at nearly every telco in the world.
MTN Consulting added that of the 139 telcos it tracks, only 39 of those reported headcount growth during this period, including Telus, Reliance Jio, and NTT.
On the topic of labor costs, the report highlighted that labor costs per employee are a potential factor to consider, with this number up from $52k in 2019 to $56k in 2022.
The analyst firm said that while that is fairly modest growth, it's reflecting a shift in telcos' hiring criteria, with 5G highlighted as triggering the need for skilled manpower to design, develop, and manage 5G networks. It notes that large markets such as India are competing for 5G domain experts, which has driven up the cost of wages.
"MTN Consulting expects revenue growth to remain hard to achieve in telecom for the foreseeable future," added Walker. "It's unlikely that will bring any kind of noticeable revenue boost to the market equipment revenues have surged for a number of operators since offering 5G, but service revenue growth has not followed. Now that initial hype has died down, telcos have turned to the hard work of making money on the new networks they have deployed."
More in Workforce & Skills